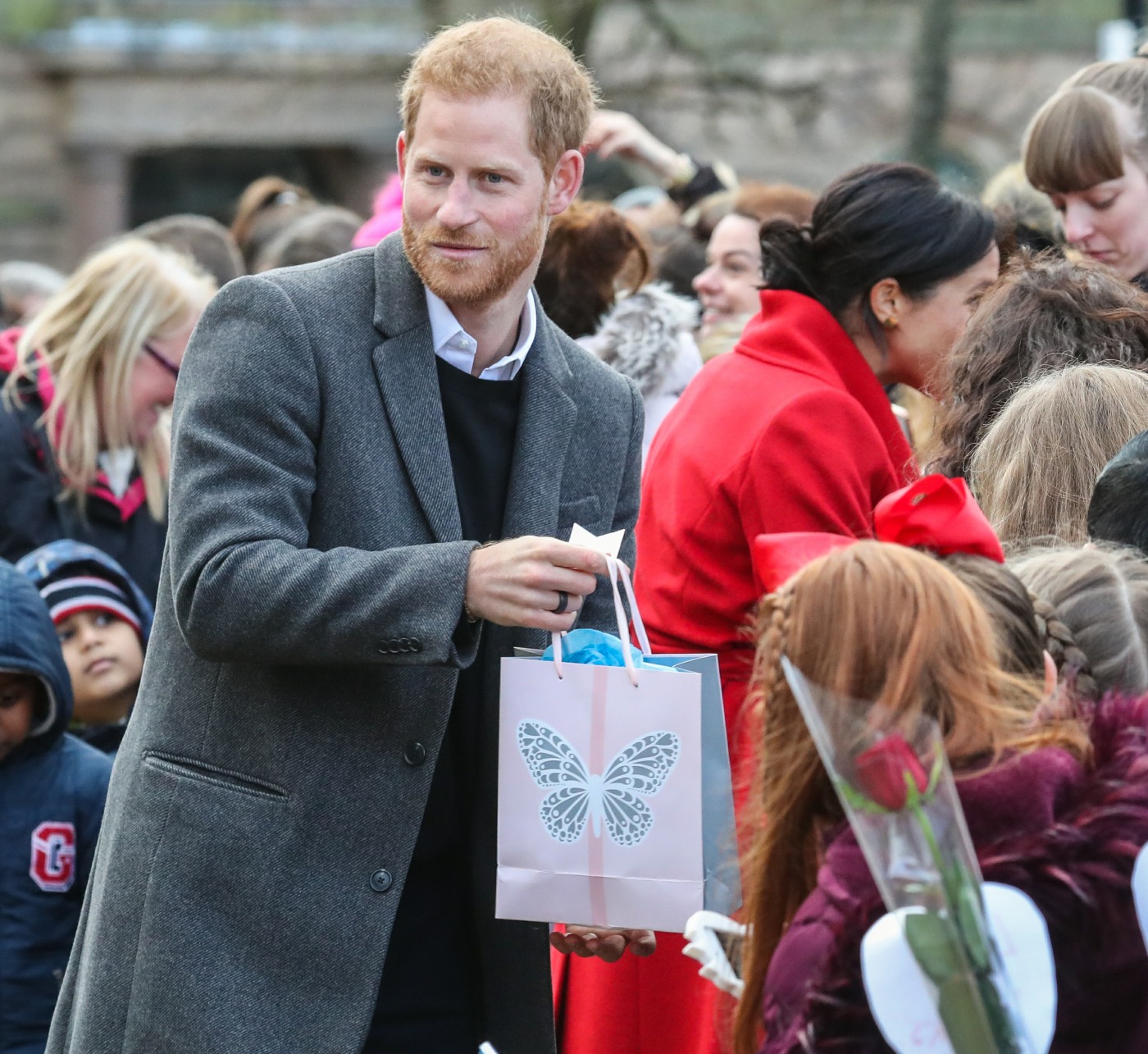 Before Prince Harry met a certain plucky American actress, I often talked about how Harry was the Bridget Jones of the British royal family. He was forever a Singleton, getting pissed with his mates and complaining that he would die alone. The Bridget Jones thing completely fits. And then he found his Mark Darcy in Meghan Markle. And we just knew! He knew she was the one, and he was prepared to do anything to make her happy. What's interesting is that I don't even think that any of this is a case of "Meghan orders Harry to give up smoking and take up yoga." I think Harry is just the kind of man who tailors his life and interests to his wife/partner, and he has just gotten involved with all of Meghan's interests. It happened organically, and it happened because Harry waited until he found "the one" and he was open to changing himself. Well, Katie Nicholl at Vanity Fair has an update about just how much Harry's life has changed over the past few years:
He's really happy: Today, happily married, Harry is looking forward to becoming a father, and he told one old friend just recently, "I still can't believe my luck." With his beautiful, inspiring, and driven wife by his side, there is no doubt Harry is happier, healthier, and a changed man since meeting Meghan.

He's not drinking but he is juicing: These days Harry is a teetotaler in solidarity with his pregnant wife, to the utter shock of his friends, and on a healthy-eating regimen which involves starting his day with a green juice. He has apparently even given up caffeine.

He meditates & does yoga: According to plans for Frogmore Cottage, their new home in Windsor, the couple plan to have a yoga studio built at Meghan's behest. The 37-year-old duchess is a huge yoga fan and enjoys vinyasa and hot yoga. She has continued her routine in pregnancy and convinced Harry to try it.

Harry's "old buddies" are baffled: "We never thought Harry would be raving about yoga, but he loves it," one of his friends told Vanity Fair. "He looks great, he's lost weight, he's super healthy, and I think he's really happy although I'm sure he does miss going out with some of his old mates for the occasional pint."

He quit smoking too: In addition to giving up drinking while Meghan is pregnant, the duke has apparently quit smoking, much to the relief of his family. He has lost weight as a result of a new exercise regimen, which involves at least two sessions a week at KX gym in Fulham. He wears a fitness tracker to make sure he is keeping up with his required quota of daily steps.

He's an early riser now: "Harry used to love lying in, but he's up super early with Meghan and the first thing he says he does is a work out, then he has a green juice," says the friend. "Meghan is definitely behind his new regimen. They both see a nutritionist and are into their supplements." While Meghan is understood to be having acupuncture to help relax her and prepare for the birth, Harry has apparently drawn the line at needles. A duke's got to stop somewhere.
[From Vanity Fair]
I still doubt that he's given up caffeine or tea or whatever. I do believe he's given up alcohol while Meghan is pregnant, but I imagine she'll "let" him have a few pints a week once the baby comes. Meghan's not on the wagon or anything – she likes a good wine, and I would imagine she doesn't mind a good cocktail. As for the yoga-juicing-healthy vibes from Harry… I love it. He seems happy and like he's waited so long to be married, just so this can happen – he has a purpose, and that purpose is tailoring his life to Meghan's. They're so "newlywed" you know? It's sweet.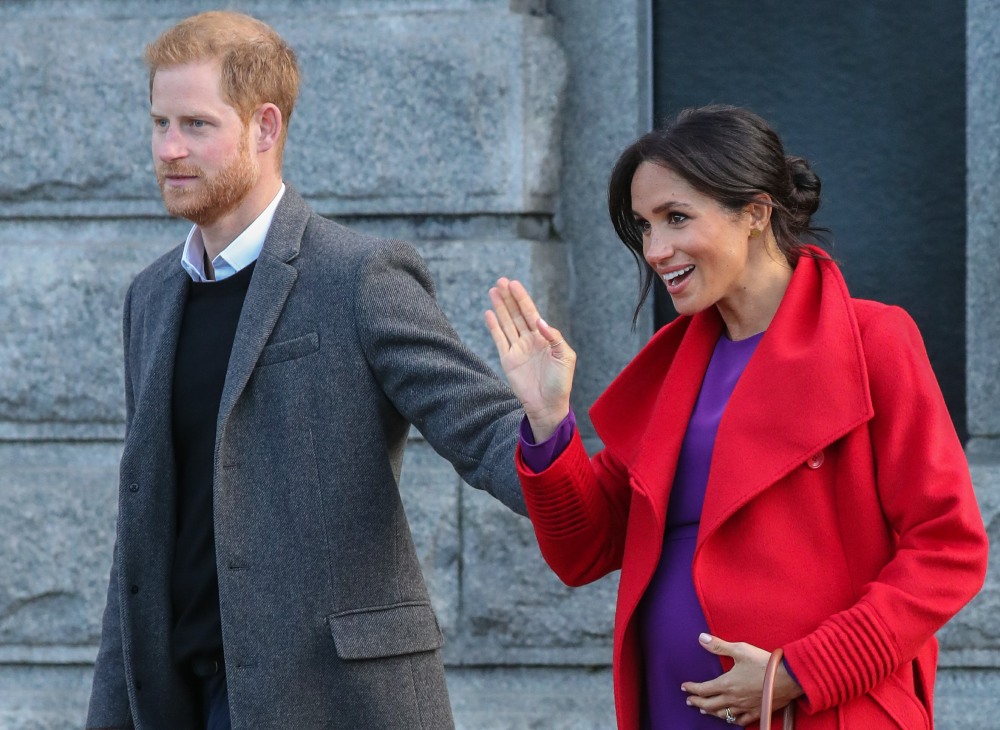 Photos courtesy of WENN.
Source: Read Full Article