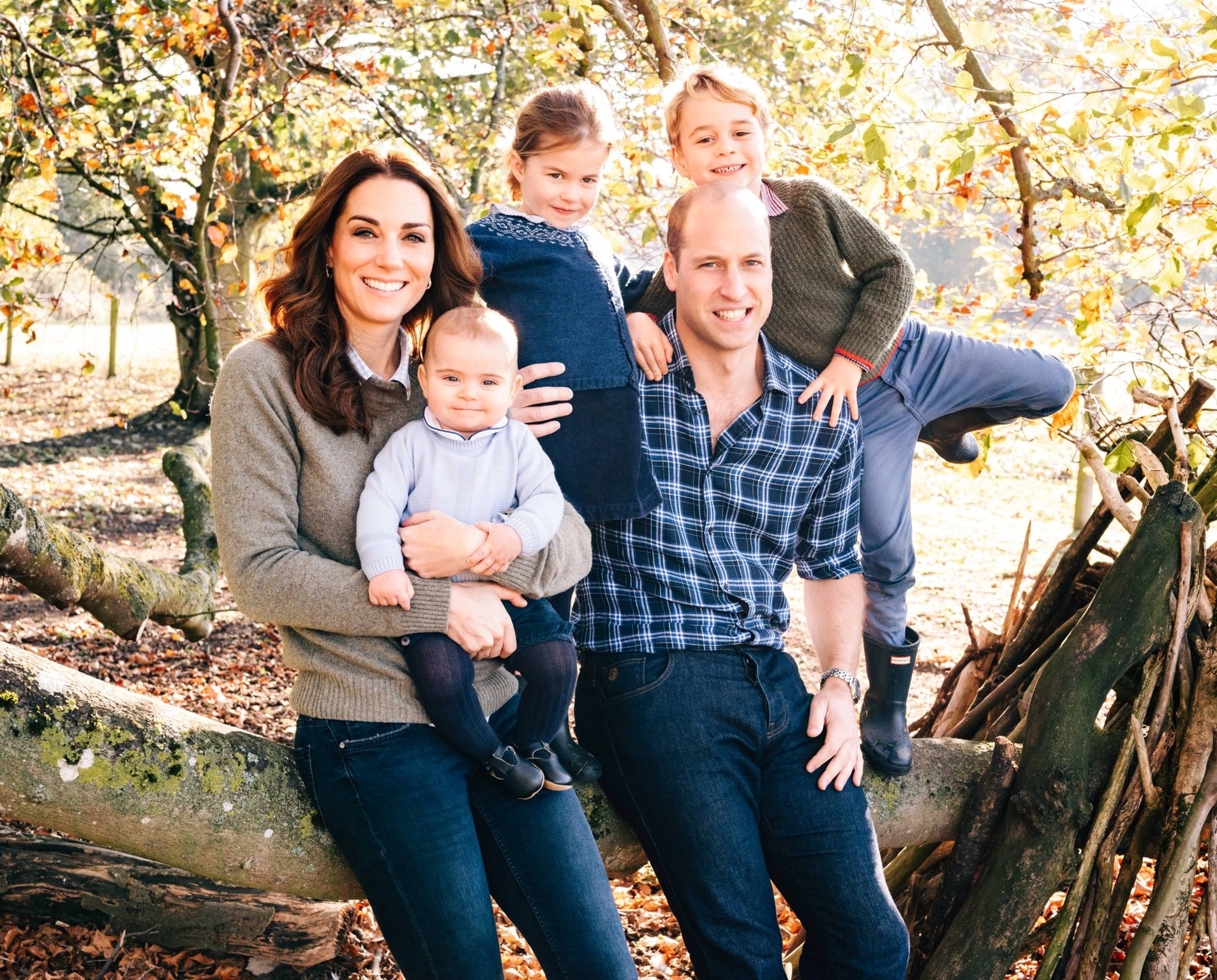 I wondered when the royals would release new portraits for Christmas. It's a thing – each royal household generally releases a new image (or a never-before-seen image) for their Christmas/holiday card, and the images are also released on social media. Prince Charles and his sons seemed to coordinate their photo releases, because they all seemed to drop around the same time. If you're asking me to declare a winner… the Duke and Duchess of Cambridge won. They gave us a completely new photo – take by Matt Porteous – with all three kids at Anmer Hall. The vibe is very autumnal and low-key, and I like the fact that the kids are super-posed. George looks like he just jumped into the frame at the last minute, and Charlotte looks like she's about to jump out of the frame. As for Prince Lou… this baby has a FACE. I still think he looks more Middleton than Windsor/Wales.
Meanwhile, the Duke and Duchess of Sussex released the image they used for their Christmas card just moments after the Cambridges. They didn't pose for anything new – this is just a never-before-seen picture from their wedding celebration. The photo was taken at Frogmore House, during the fireworks at the reception. You can see the back of Meghan's Stella McCartney reception gown. The photo was taken by Chri Allerton.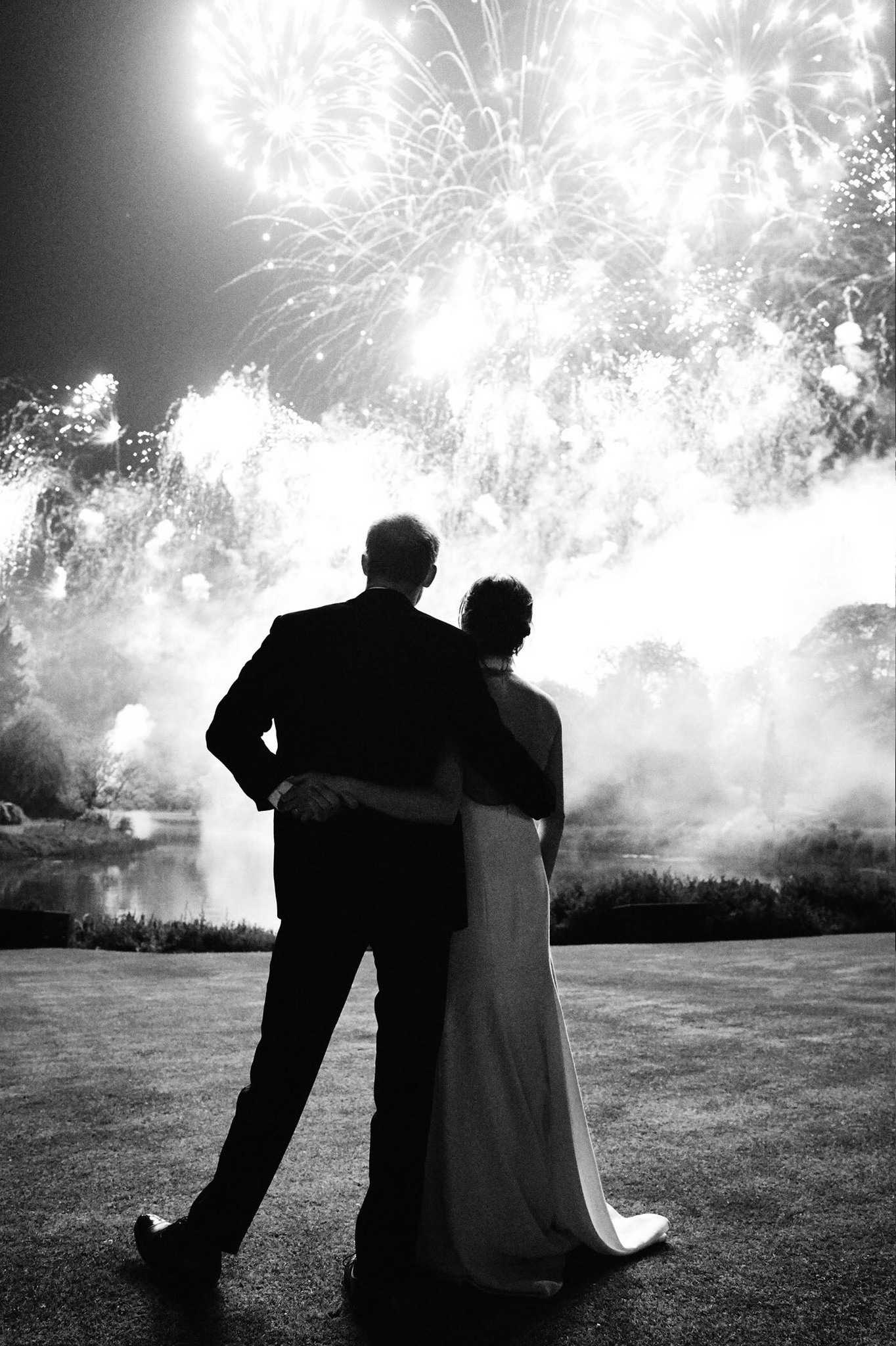 And finally, here's Prince Charles and Camilla's card. I can tell from the clothes that it's part of the photoshoot for Charles' 70th birthday, the same shoot that was organized with the Cambridges and Sussexes. The photographer just posed Charles and Camilla together on that same bench. I love it.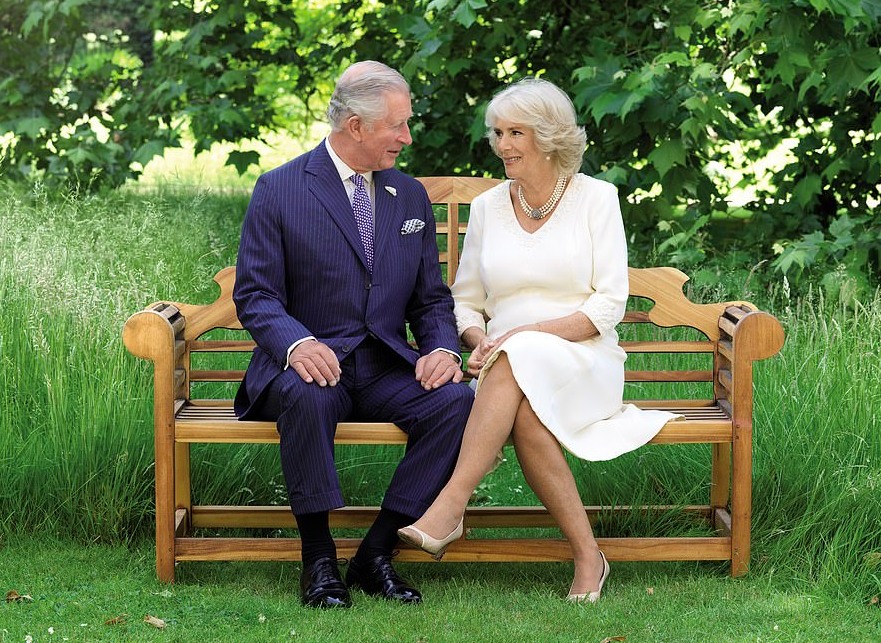 Photos courtesy of Clarence House and Kensington Palace.
Source: Read Full Article