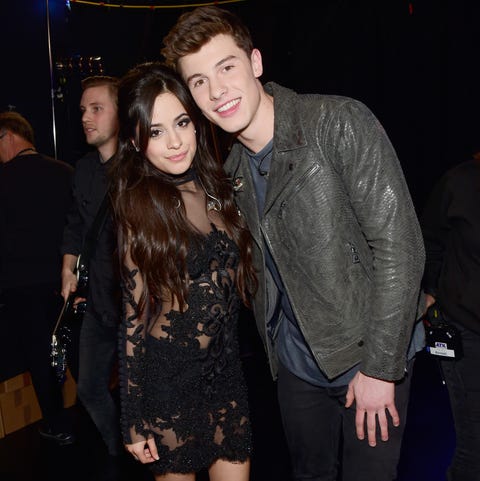 Shawn Mendes, wearer of face-masks and owner of the most beautiful voice known to man, can now add one more skill to his already-impressive resume: hair braider.
This weekend, Camila Cabello shared a photo of her and Shawn backstage at a show. It showed her parked on the floor while Shawn braided her hair from above. He wasn't just braiding, though… he was french braiding. Ten times more impressive, TBH.
❤️ @ShawnMendes pic.twitter.com/Wtre4gkmIo
That form! That concentration! This is literally the definition of friendship goals. People went crazy in the replies, saying this is the most pure photo they've ever seen. Not wrong!!
In case you forgot, the two musicians blessed the world with a little song called "I Know What You Did Last Summer" in 2015. Since then, fans have been waiting for another collab. Unfortunately that French braid doesn't count, but Shawn did share a pic of the two of them jamming in Boston about five days ago.
View this post on Instagram
A post shared by Shawn Mendes (@shawnmendes) on
So does this mean there's new music on the way? Only time will tell but DEAR GOD everyone cross your fingers.
Follow Emma on Instagram.
Source: Read Full Article