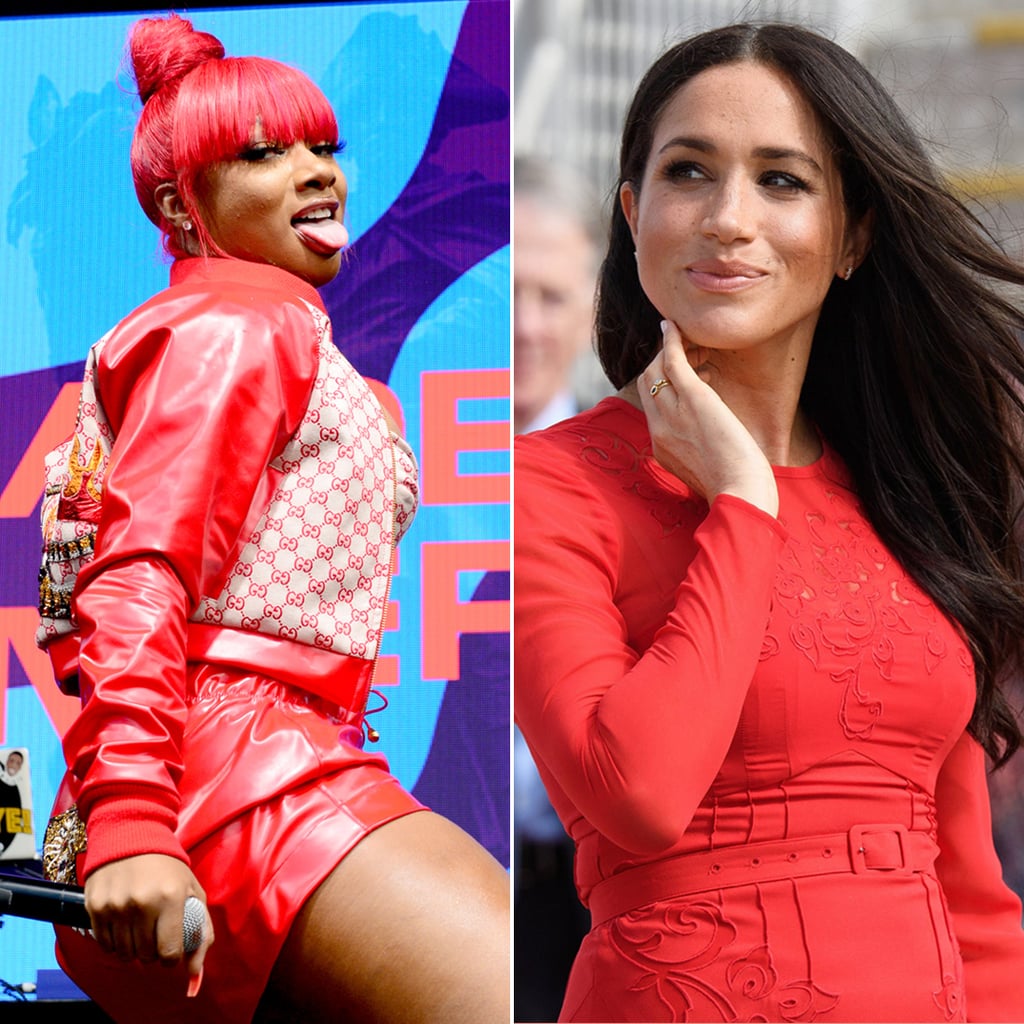 Real Hot Girl Sh*t: 24 Meghan Markle Pictures Paired With Megan Thee Stallion Lyrics

Megan Thee Stallion took the world by storm with her Hot Girl Summer movement, and thankfully, the Houston rapper isn't going anywhere anytime soon. But there's another famous Meghan out there who also had herself a Hot Girl Summer, from meeting Beyoncé at The Lion King's London premiere to guest-editing an issue of British Vogue and cheering on BFF Serena Williams at the US Open.
Not only did Meghan Markle make time for a little work and play during her maternity leave — the 38-year-old welcomed son Archie Harrison in May — but I also want to believe that maybe, just maybe, she checked out some of Megan Thee Stallion's music for herself this year. The thought of the Duchess of Sussex listening to "Cash Sh*t" while pregaming for an event with Prince Harry or rapping along to "Big Ole Freak" in the shower just puts a huge smile on my face, which is why I've rounded up a handful of Meghan photos that pair perfectly with Megan lyrics. From brushing off the haters to securing the bag, scroll through to see them now.
Source: Read Full Article