Prince Harry loves being a father, and by all accounts he's pretty great at it.
But it's not just that he and Meghan Markle are raising baby Archie — the little guy is raising them, too!
A Royal insider is spilling all the tea in the new issue of Us Weekly, about how becoming a family has changed Harry — for the better and for the bittersweet.
First, there's the actual day-to-day difference. So much work parenting! The source says:
"Harry and Meghan are still adapting to parenthood. Everything is new and they've entered into the unknown, so naturally there are times when they suffer from anxiety and panic, especially if Archie is crying or sick. They want everything to be perfect!"
LOLz, they'll get past that with the second one! Ha!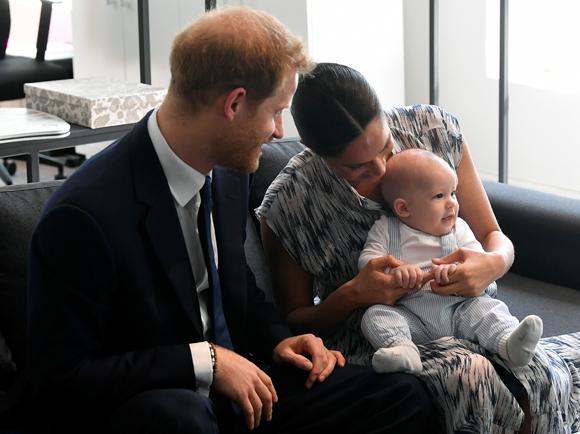 Thankfully, says the source, the Duke of Sussex is up to the task:
"Harry doesn't mind getting his hands dirty and never kicks up a fuss. He knows it's all part of the job!"
The insider says all this new responsibility has really "changed" the Duke as a man:
"A lot of responsibility comes with having a child, and Harry's really matured since having Archie."
Harry was known as quite the party animal back in the day — and not in a good way. Let's just say what happened in Vegas didn't stay in Vegas that particular time. So is he really not that guy anymore?
The insider says His Royal Highness "still enjoys the having a few beers with friends" — he is a true Brit after all — but assures "his party days are well and truly behind him."
But it isn't just his nightlife that's changed:
"He's become even more in touch with his emotions. He's kind-hearted, and will do anything to protect Meghan and Archie."
Does that "anything" include stepping down from his Royal title?
A recent rumor painted a picture of a rapidly growing rift between Harry and the rest of the family, even the threat of House Sussex being stripped of their titles completely.
What we do know is the life changes Harry has gone through over the past couple years have transformed his previously close relationship with his brother, Prince William.
During that (problematically) candid documentary, Harry essentially confirmed the fraternal feud rumors, saying:
"Part of this role and part of this job, this family, being under the pressure that it's under, inevitably stuff happens. But look, we're brothers, we'll always be brothers. We're certainly on different paths at the moment but I'll always be there for him and as I know he'll always be there for me."
But isn't saying they'll "always be there" for you kind of admitting they aren't there now?
Us Weekly's Royal insider confirms the relationship between the bros is still "not great" at the moment.
"They both need to put in the effort to rebuild their relationship."
So what caused the big change? Was it just being given a different set of responsibilities and people to take care of?
The insider points out there was always an unspoken distance between the brothers, one which has only just been widened by the life changes:
"There's always been a part of Harry that felt like he was living in his brother's shadow. He doesn't envy the responsibility that comes with being the future king of England, but William's the 'golden boy' and Harry feels like he has a lot to live up to."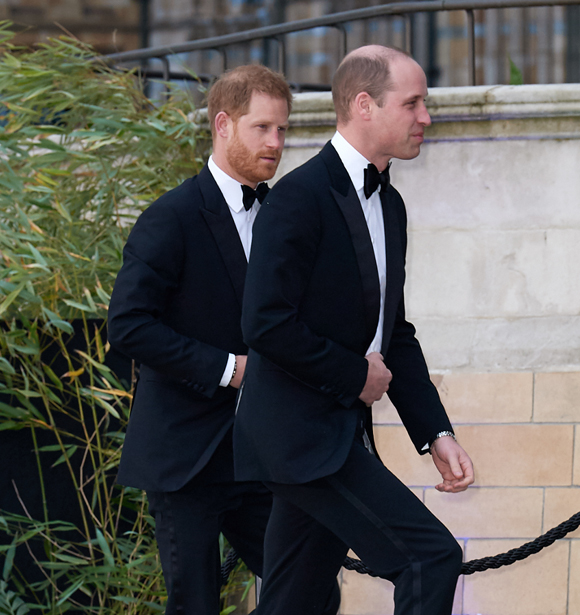 We wonder if Harry actually feels less of that pressure these days. After all, there's only so much you can fit on your plate, and looking out for Archie — and the world he'll inherit — seems like a pretty full time concern.
What do YOU think of the new, more grownup Harry?
Related Posts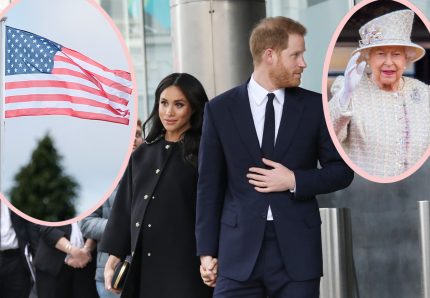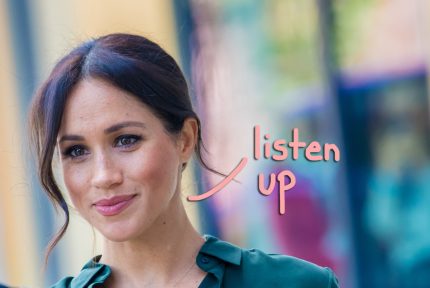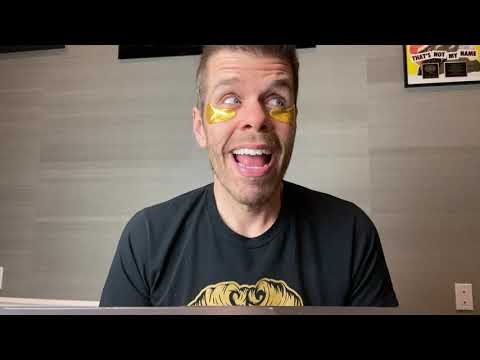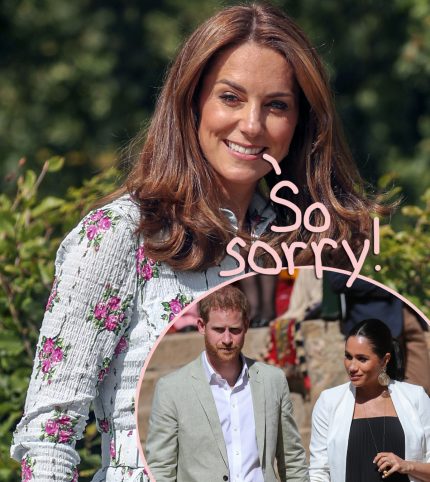 Source: Read Full Article