Keep your head up, Lili Reinhart!
On Friday, the Riverdale actress took to social media to share that she is she's back in therapy for her struggles with mental health. As you know, the actress has always kept it real about her battle with anxiety and self-image issues in the past, and this time is no different.

The 21-year-old explained why she's choosing to seek professional help again in a series of Instagram Stories as you can see (below):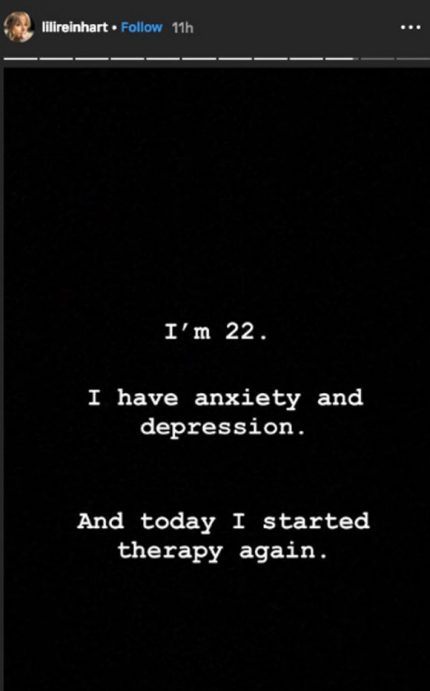 This all comes less than a month after Reinhart's return to Twitter, after previously ditching the social media platform that she called "a cesspool for evil."
Read the rest of Lili's explanation in full (below):
"Friendly reminder for anyone who needs to hear it. Therapy is never something to feel ashamed of. Everyone can benefit from seeing a therapist. Doesn't matter how old you are or how 'proud' you're trying to be. We are all human. And we all struggle. Don't suffer in silence. Don't feel embarrassed to ask for help. I'm 22. I have anxiety and depression. And today I started therapy again. And so the journey of self-love begins for me. And good luck to you on yours."
So powerful and so brave!
We applaud her for the transparency here, and wish her well as she continues to prioritize her mental health and well-being.
Source: Read Full Article