AceShowbiz –Kylie Jenner seems to have marked the end of Kim Kardashian's feud with Taylor Swift in a special way. On Thursday, January 24, the beauty mogul revealed the names of her latest cosmetic products, unveiling that they bear similar resemblance to the "Bad Blood" hitmaker's hit songs.
Using her Instagram Story feature, the "Keeping Up with the Kardashians" star introduced her new lip kits line for Valentine's Day 2019. In one of the story feed, she showed two lip products called "Story of Us" and "Forever and Always", which coincided with Taylor's 2011 tune from "Speak Now" album and 2008 piece from "Fearless" albums.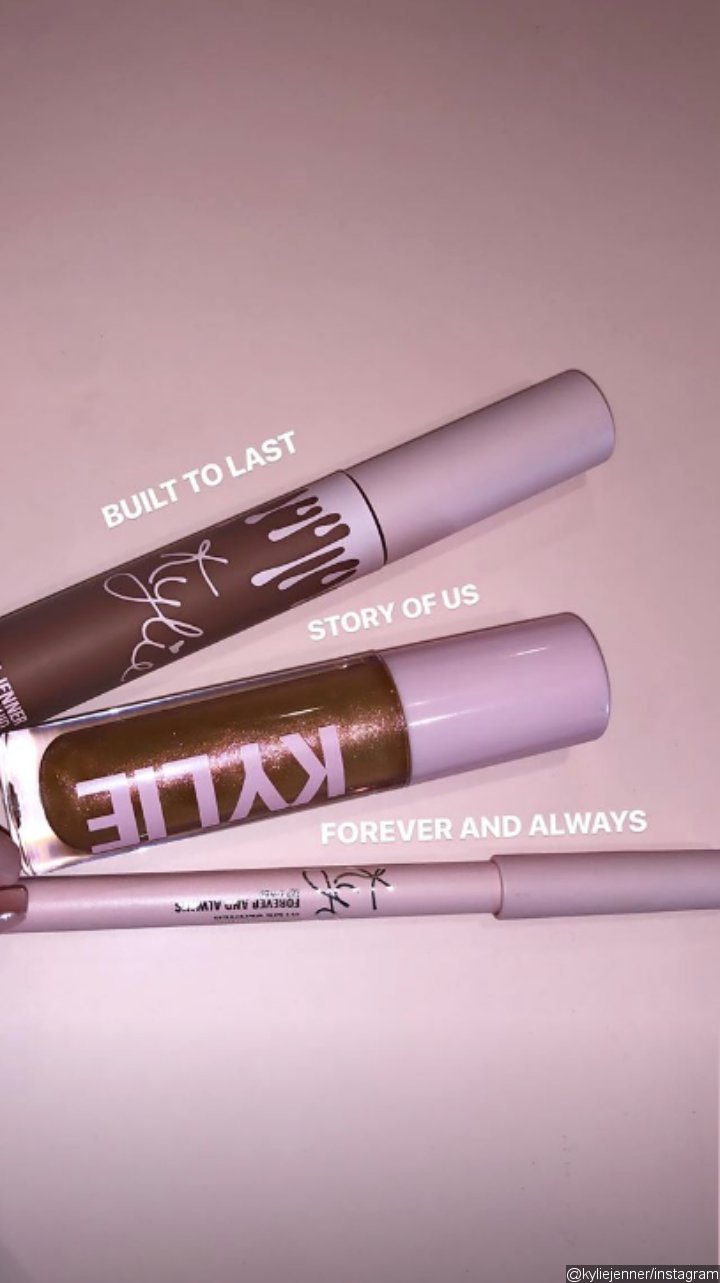 Kylie hasn't confirmed if she intentionally named the items after Taylor's songs, but the gloss and the lip liner are parts of her "Forever Set". A third product in the set, the matte, however was named "Built to Last". This Valentine Collection will be made available for purchase on February 1 through KylieCosmetics' website.
As for the long-running feud between Kim and Taylor, the former recently declared that it was over. During an appearance on "Watch What Happens Live", Kylie's older sister told host Andy Cohen, "I feel like we've all moved on." When further asked whom she'd rather be trapped in elevator with, Taylor or Canadian rapper Drake, she chose the "Delicate" singer.
Nevertheless, there might be more to the story than meet the eyes. Radar Online reported Kim was ordered to keep the peace with Taylor since the "Look What You Made Me Do" singer joined Universal Music Group, the company that owns E! network that airs "Keeping Up with the Kardashians". A source dished, "Since Taylor signed her new record deal, she is off limits to Kim. Universal owns E! so Kim has to be nice. She was told by the bigwigs."
Source: Read Full Article