I don't think that I love anything as much as Jennifer Lopez loves her iconic, belly-baring Grammys dress, cause the megastar has been getting *major* use out of it this year.
In September, J. Lo shut down the Versace fashion show/all of Milan fashion week/the internet when she walked the runway wearing a recreation of her dress. And even though it's 20 years later, Jennifer looked just as amaze in the teeny-tiny outfit: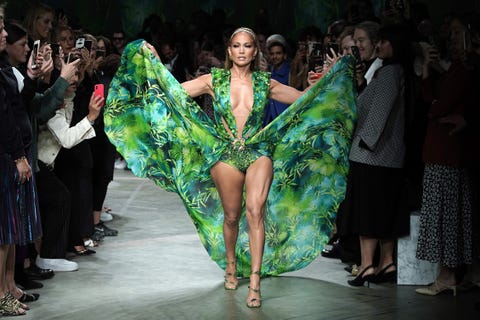 But here we are a few months later, and clearly Jennifer is not over her fashion moment, cause last night she wore the dress yet again to host Saturday Night Live. She started the night with a super sweet monologue talking about her year, saying:
And then she broke in song and dance, as only J.Lo can, and for her big conclusion, she whipped off the tuxedo she was wearing to reveal the Versace dress that had been hiding underneath. It's all very theatrical, and we have no choice but to stan a living legend!
Check out the whole thing here: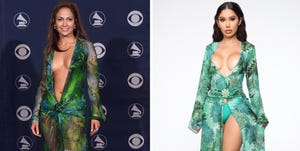 Source: Read Full Article