Fuller House alum Candace Cameron Bure thinks married couples should be having more sex, and she's not afraid to talk about it.
The 44-year-old mom of three came under fire from her conservative Christian audience after posting a steamy photo of her husband, hocky pro Valeri Bure, grabbing her breast. Bure clapped back saying the image was totally appropriate because Valeri is her spouse.
The sitcom star recently joined the podcast Confessions of a Crappy Christian to discuss how she handles sex discussions in her household. Bure explained that her method is to discuss marital relations frequently and honestly, even with her kids.
Candace Cameron Bure defended the saucy photo of her husband grabbing her breast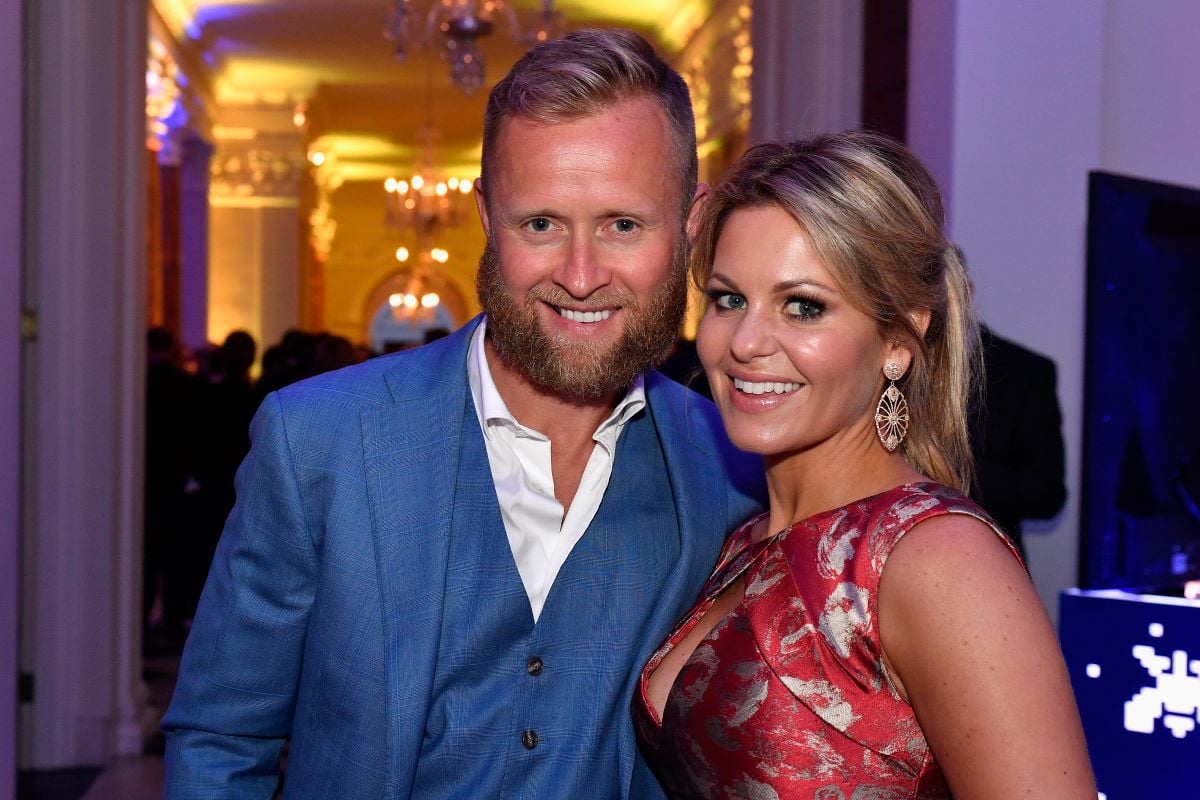 Compared to some photos reality stars post, the image of Bure and her husband getting frisky was extremely tame. But the Hallmark Channel star's followers are extremely conservative and reacted negatively to seeing their beloved role model in a "compromising" situation.
However, Bure was shocked and disheartened by those reactions. "For all of the Christians that are questioning my post with my husband's hand on my boob — my husband of 24 years — thinking it was inappropriate, it makes me laugh because it's my husband," Bure said.
"We have so much fun together. He can touch me anytime he wants, and I hope he does. That is what a healthy, good marriage and relationship is all about."
She talks to her kids about sex all the time
Two months after the steamy photo scandal, Bure went on the Confessions of a Crappy Christian podcast to explain her approach to a healthy sex life. During the conversation, she mentioned how she's teaching her three kids to respect and honor sexual intimacy.
"[Sex] is something to be celebrated as a Christian," Bure said. "Sex doesn't stop once you get married. Sex is the blessing of marriage, and I hate when Christians are like, 'No! You have to pretend like you've never had sex' and 'We only know that you've had sex three times because you've had three children.'"
She went on, discussing how she talks about it with her kids. "I lived in such a fear of like, 'Oh my gosh, I'm not supposed to be a sexual person because I have to save myself, God is going to think negatively of me if I'm having sex…'" she continued.
"I probably annoy my kids, again, because I have talked about sex with them their whole lives," she added. "I just make it a part of everyday conversation."
Ultimately, Candace Cameron Bure doesn't care what her critics think
Most fans weren't upset by Bure's Instagram photo in the first place. But even for those who took offense, she's hoping to provide an example of a healthy relationship and break down stereotypes.
"I love the fact that so many people had an opinion on it. It made me laugh because I wasn't trying to make a statement," she told Fox News. "This is just how my husband and I are. You know, we adore each other and we still have fun and we're spicy together."
Fans should expect more loving photos in the future. And the Bure kids can expect to hear more details about how sex is just a healthy expression of love, according to their parents.
Source: Read Full Article