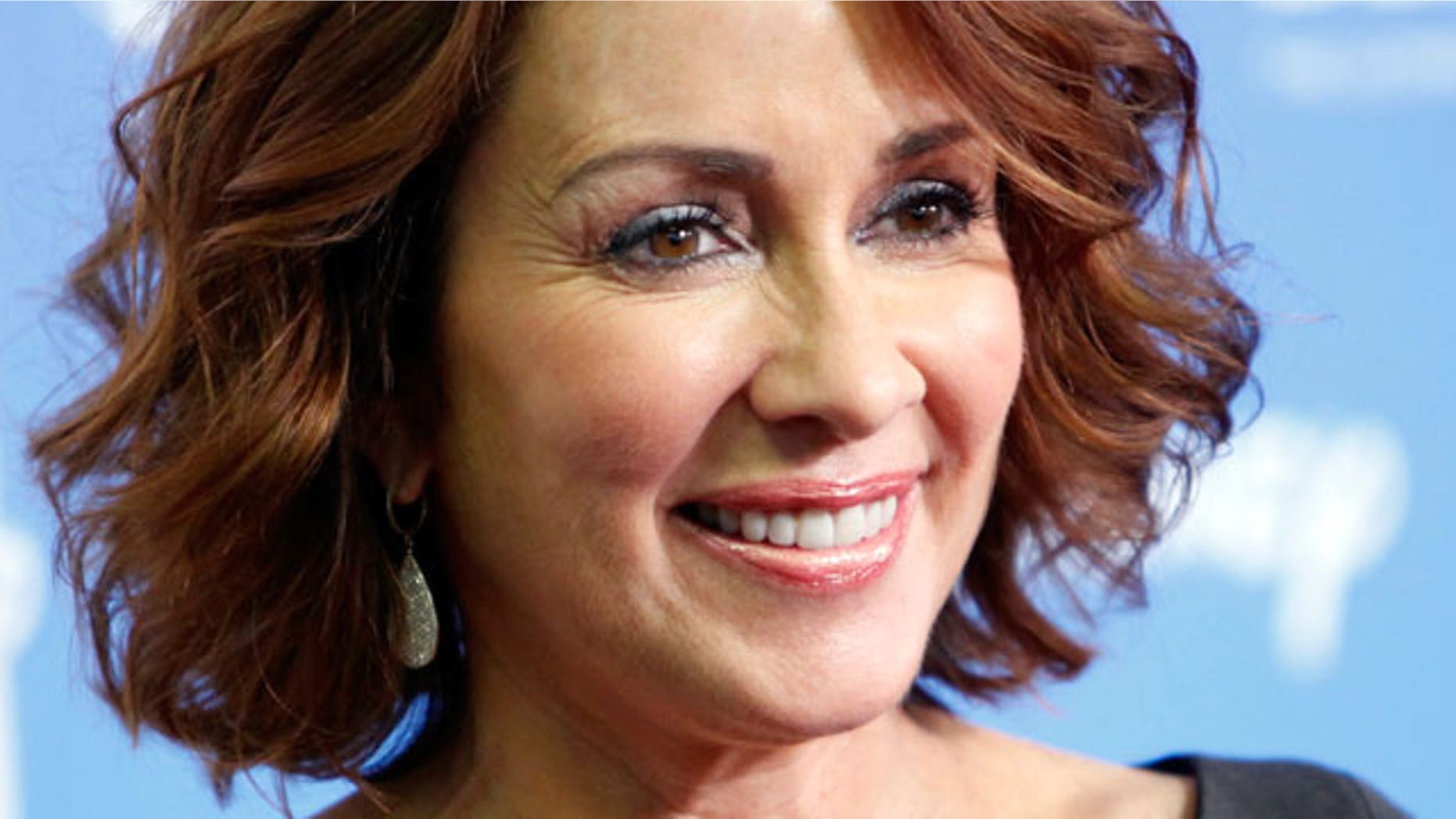 Actress Patricia Heaton argued Gary Sinise should have been considered for TIME's Person of the Year.
(Reuters)
Patricia Heaton made her own suggestion on social media after TIME's Person of the Year announced its shortlist on Monday night, offering up actor and humanitarian Gary Sinise.
"Hey @TIME , why isn't @GarySinise ever on the Person of the Year list? Hey @TheAcademy, why isn't he ever picked for the #jeanhersholt humanitarian award? He raises $30M a year to build homes for wounded vets along with his #goldstarfamily support. Retweet!" the "Everybody Loves Raymond" actress wrote in a tweet.
Heaton's choice was apparently well-received online — with more than 30,000 people sharing her opinion.
"Preach it sista!" one Twitter user replied to Heaton.
"That's a very good question. As a huge supporter of #GarySiniseFoundation and #GarySinse he should have been. He does not do it for the accolades which makes him all that more deserving," another echoed.
TIME 2018 PERSON OF THE YEAR GOES TO JAMAL KHASHOGGI, 'THE GUARDIANS AND THE WAR ON TRUTH'
"Could not agree more! I had the great honor to see 1st hand a small part of this event & was moved beyond belief! What @GarySinise is doing for these families is above and beyond! Not a dry eye in the house! Thank you Mr. Sinise!" a fan added.
The Emmy Award-winning actor founded the Gary Sinise Foundation in 2011. The nonprofit supports veterans, first responders and their family members with a variety of programs.
"I've traveled to visit our troops in Iraq, Afghanistan and around the world, and have also performed with my band (Gary Sinise and the Lt. Dan Band) in Kuwait, Afghanistan, Belgium, the Netherlands, Germany, Italy, United Kingdom, Japan, Okinawa, Korea, Singapore, Diego Garcia, Guantanamo Bay, Alaska and throughout the U.S. in an effort to help boost the morale of our troops and military families. Through my travels I've seen firsthand our service member's extraordinary dedication," Sinese explains on the foundation's website.
On Twitter Tuesday, actor James Woods called Sinise "one of the very finest civilian Americans out there."
As fans pointed out, however, Sinise has at least been honored for his charity work before. He was named an honorary chief petty officer in 2012 by the United States Navy, which praised his dedication to supporting the troops and the millions of dollars he's raised for various charities.
TIME awarded "The Guardians" and the "War on Truth" with the honor on Tuesday. Jamal Khashoggi, Maria Ressa, Wa Lone and Kyaw Soe Oo and the Capital Gazette will be featured on four different versions of the historic cover.
"Today, democracy around the world faces its biggest crisis in decades, its foundations undermined by invective from on high and toxins from below, by new technologies that power ancient impulses, by a poisonous cocktail of strongmen and weakening institutions," TIME Editor-in-Chief Edward Felsenthal said in a statement.
Source: Read Full Article