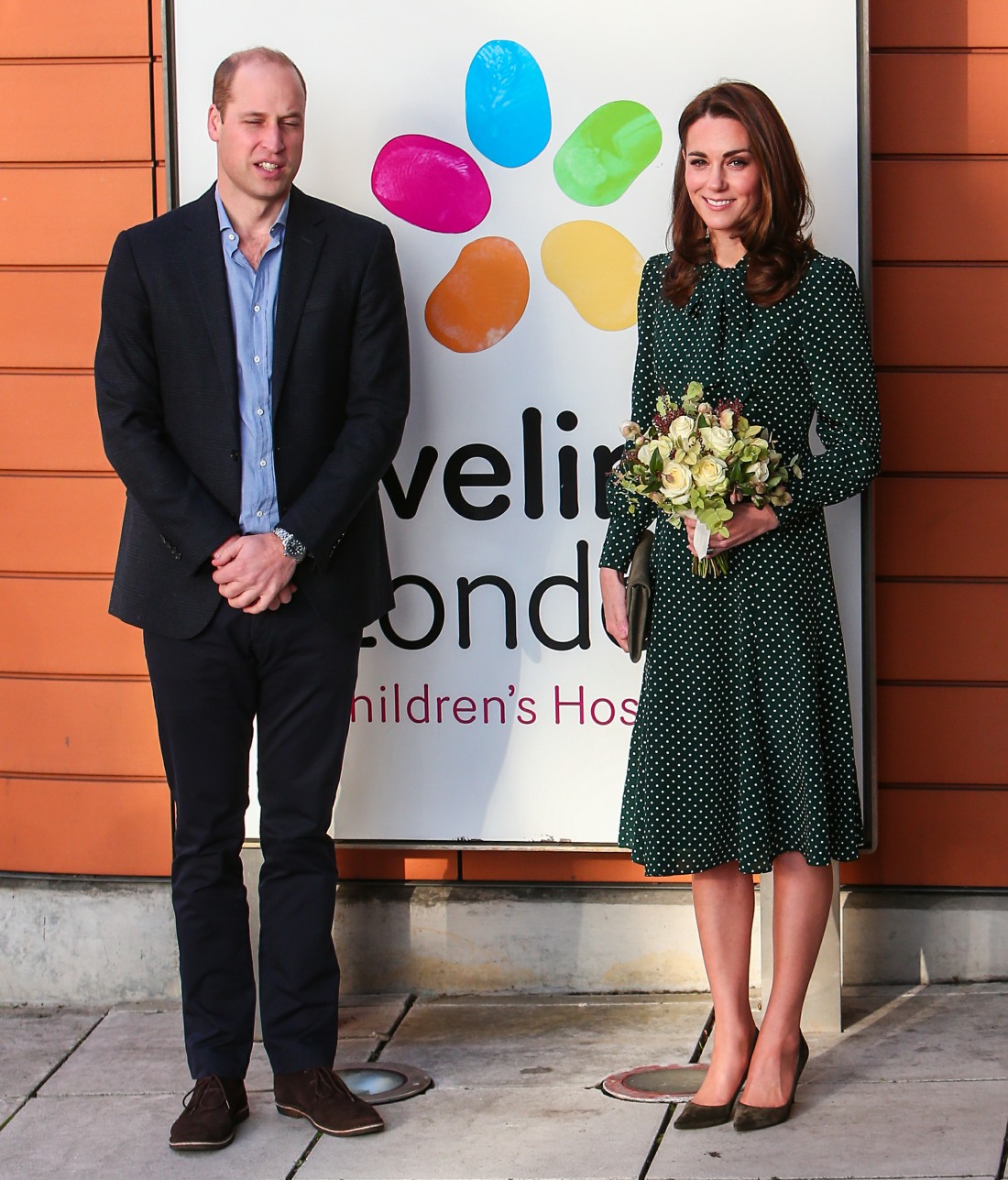 It doesn't surprise me that the Duchess of Cambridge has scheduled a lot of events this month. We've been watching her "duchess" for years, and she always picks up the pace at the end of the year. What surprises me is that William and Kate aren't announcing all of their events days or weeks in advance, because that has been their M.O. for years too, almost like "announcing an event" should count as an event. All of which to say, I was slightly surprised (but not shocked) to see that Kate had an event this morning, and it was only announced a few hours beforehand. I'm not suggesting that this is part of any tit-for-tat with the Sussexes – it's clear that this was planned for a while. It just happened to fall about 14 hours after the Duchess of Sussex surprised everyone at the British Fashion Awards last night. Update: Ah, I missed it in the flurry of W&K posts on the Kensington Royal social media, but they did announce this event on December 3rd. My bad.
So what's the event? Kensington Palace announced this morning that Kate would be taking on a new patronage, Evelina London children's hospital, a "routine care and life-saving treatment" center for kids in South London. Even though this patronage just seems to be Kate's – as opposed to Kate and William's – William did come out to this event with Kate. They've been doing so many events together this year.
For this appearance, Kate wore a £325 L.K.Bennett dress in a rich green, with tiny white polka dots. The polka dots are camouflage for the white buttons down the bodice of the dress!! I mean, it's an okay dress – and it's new to us, we've never seen her in this – with a high neck and a conservative below-the-knee hemline. I'm shocked that Kate didn't get this tailored and raise the hemline a few inches. It also looks SO Kate, and by that I mean it looks like something Princess Diana would have worn in 1982.
PS… Has anyone else noticed that Kate has been making an effort to up her shoe game? Three years ago, she would have paired this dress with beige LK Bennett heels. But look – suede heels in green! It's a Christmas miracle.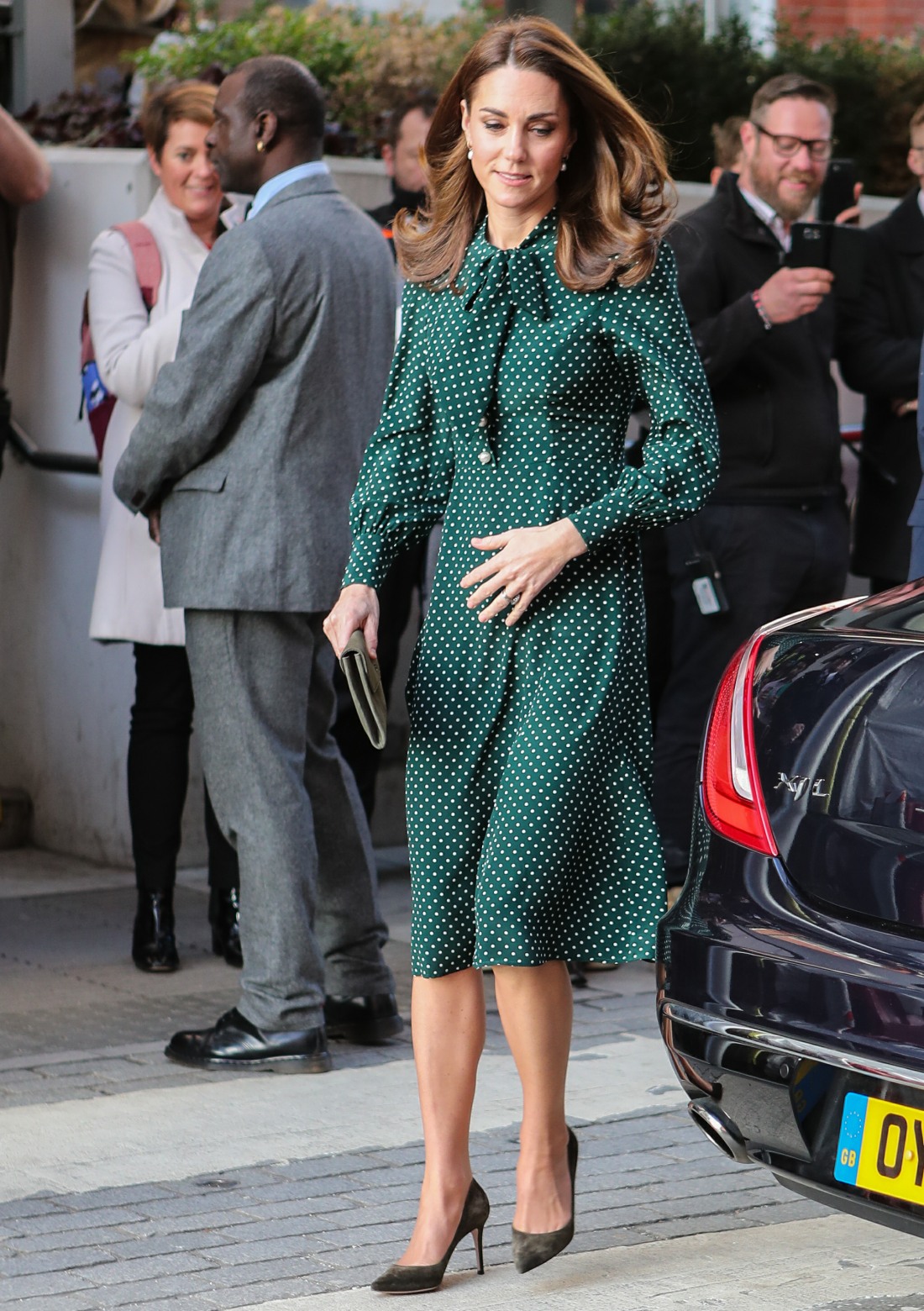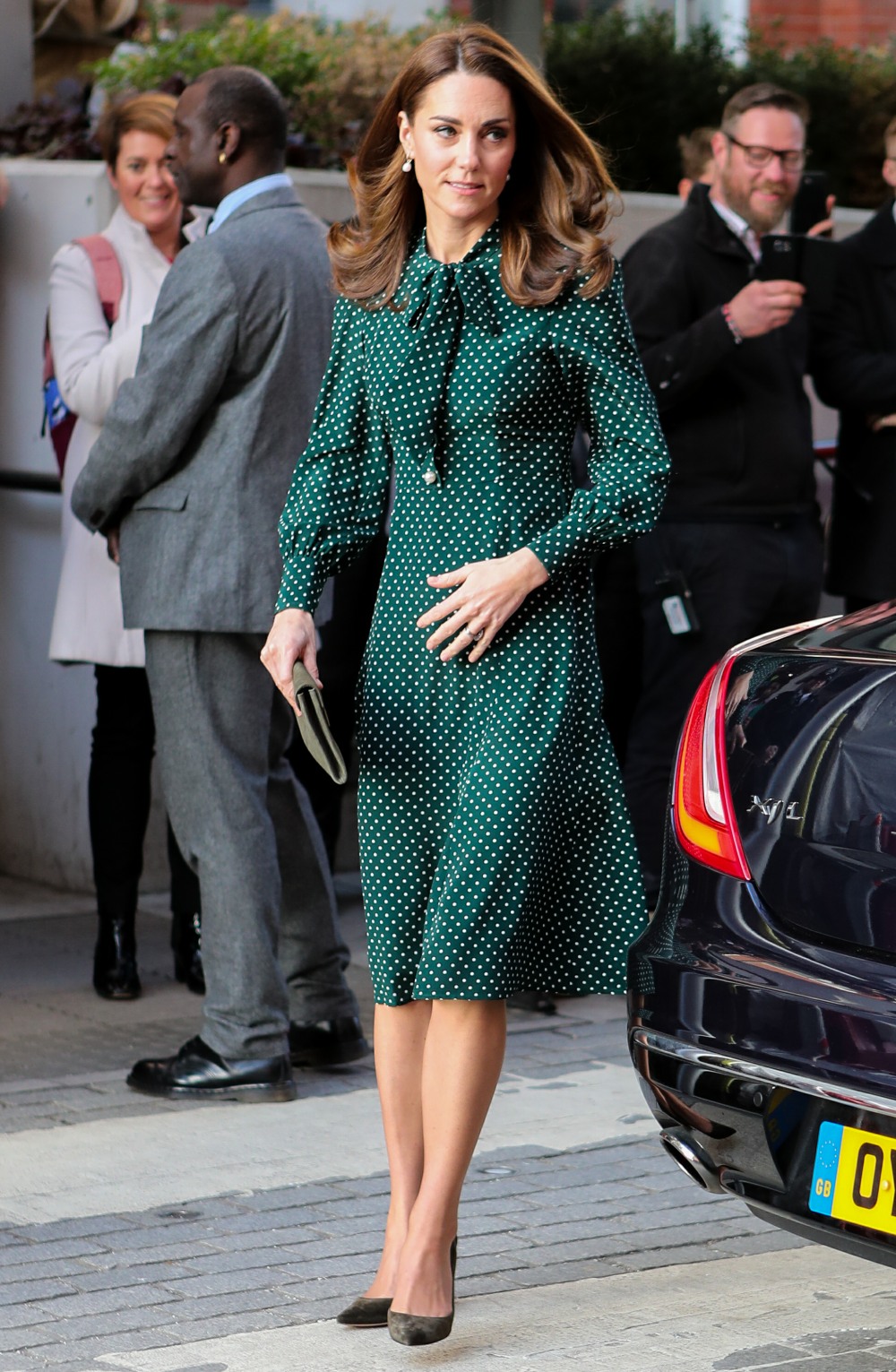 Photos courtesy of WENN.
Source: Read Full Article