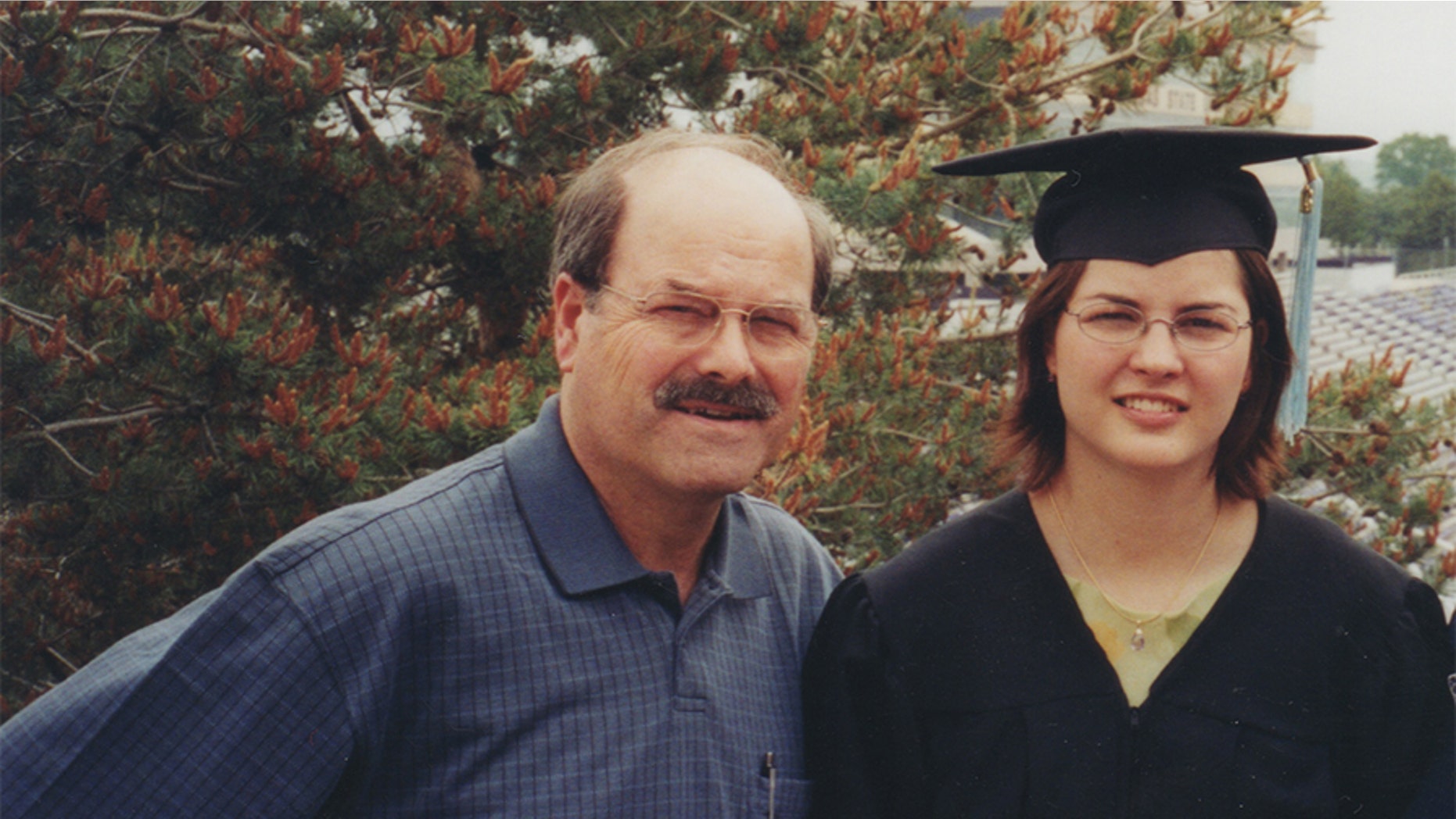 Kerri Rawson (right), daughter of Dennis Rader, recalls the moment she learned her father was a serial killer in a new ID doc.
(Courtesy of Kerri Rawson)
Kerri Rawson's world collapsed in 2005.
An FBI agent had knocked on her door, a stranger she suspected was lingering by her home. And while she was hesitant to let him in, the mystery man proved he was the real deal and had traveled to the Detroit-based apartment she shared with her husband with shocking news. It was there, in her kitchen, where she learned her father's darkest secret.
BTK KILLER DENNIS RADER TELLS ALL IN UNHEARD INTERVIEW FOR DOC: 'IT'S A DEMON THAT'S WITHIN ME'
"I was already worried about this person sitting in a car, in a strange car, near my window," the 40-year-old told Fox News. "I was already wary of the stranger that wouldn't leave. … Some of that had come from my dad being overly cautious of strangers, what he called 'stranger danger.'"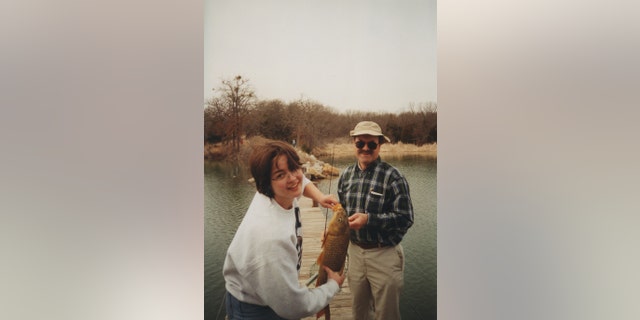 Kerri Rawson and Dennis Rader in 2002. — Courtesy of Kerri Rawson
"I didn't even want to let the [FBI agent] in," Rawson continued. "Then he proved to me he was FBI – my dad had taught me to do that. But here I am relying on my dad's wisdom, and then… he drops it on you that your dad's BTK. He's not telling you they're questioning your dad or suspecting him, but he's saying flat out your dad is this person. That's when the whole world just falls from underneath you and nothing's ever the same again."
Rawson's father, Dennis Rader, was the president of his church, a Cub Scout leader and a family man who collected stamps during his free time when he didn't enjoy weeklong hiking trips with his daughter. But the 73-year-old was also a murderer who terrorized and murdered residents of Wichita, Kan., for 17 years using the moniker BTK — bind, torture, kill.
Rawson is participating in an Investigation Discovery (ID) documentary titled "BTK: A Killer Among Us," that explores the life of Rader and his reign of terror, which began in 1974 and continued until his arrest in 2005. In addition to Rawson's account, the two-hour special features interviews with law enforcement directly involved with the case, as well as loved ones of the victims.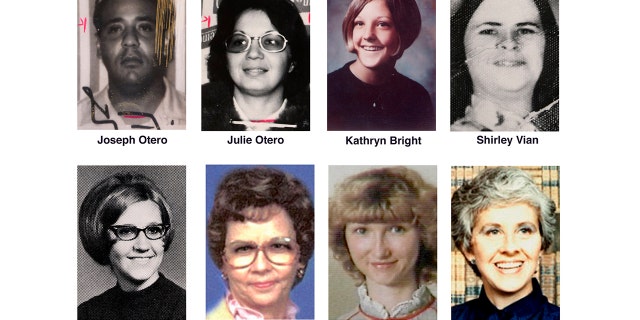 The adult victims of the BTK killer.
(AP)
TED BUNDY SURVIVOR RECALLS MEETING 'CREEPY' KILLER
Rawson has also published a memoir titled "A Serial Killer's Daughter: My Story of Faith, Love, and Overcoming," which chronicles her shocking experience.
Rader, a compliance officer at the time of his arrest, has confessed to killing 10 people. He has kept his murders, or "projects," as well as his desires for bondage and sadism hidden from his wife and two children for decades.
In the documentary, Rawson described her Midwestern upbringing as the "all-American dream," one with family vacations, fishing and camping.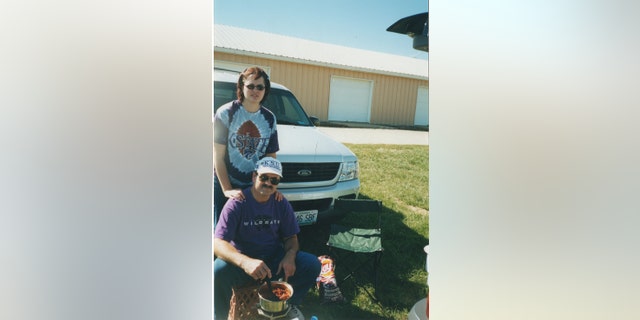 Kerri Rawson and Dennis Rader in 2002. — Courtesy of Kerri Rawson
"I was very close to him," Rawson recalled. "He taught you about gardening and fishing, about the hardware store, what things were for. He's the person who taught me about life and the outside world. He was really, the large teacher in my life. I know when I got closer to middle school, there was sort of tugging back and forth, like between all fathers and daughters. I felt like our relationship was strained. My dad was traveling and I didn't even know why, necessarily, he was gone all the time or I didn't recognize, necessarily, certain things about him. But overall, I would say we were very close."
Rader struck as the BTK for the first time in 1974. Four members of the Otero family — Joseph, 38, his wife Julie, 34, and two of their children, Josephine, 11, and Joseph II, 9, were bound and strangled inside their homes. The slain matriarch had worked on an assembly line for the Coleman Company, which was the same place of employment for Rader in the early '70s.
FORMER JUDGE TELLS ALL ON ROBERT DURST TRIAL
Raider taunted the media and police with cryptic messages during a cat-and-mouse game that began after the murders. He signed the letters "BTK."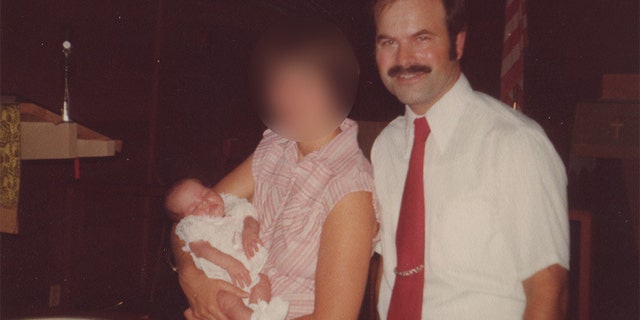 Dennis Rader with his wife and daughter in 1978.
(Courtesy of Kerri Rawson)
That same year, 21-year-old Kathryn Bright, who also worked at the Coleman plant, was found stabbed in her home. She was found bound with a cord and partially dressed. Her brother was shot but survived.
Raider returned to his seemingly normal life until 1977. Shirley Vian, 24, was found on her bed with a plastic bag over her head, and a cord wrapped around her neck, hands and feet. That same year, 25-year-old Nancy Fox was strangled with nylon stockings in her home.
Raider hid in plain sight as he helped raise his family. Then in 1985, 53-year-old Marine Hedge, a neighbor he and Rawson were friendly with, was found dead along a dirt road. She had been strangled and a knotted pair of pantyhose was found nearby. The next year, 28-year-old Vicki Wegerle was found strangled in her bed.
Raider returned to a low-profile life once more as he became heavily involved in his church community. That changed in 1991, when he abducted 62-year-old Dolores Davis, his final victim from her home. She was found strangled and bound under a bridge.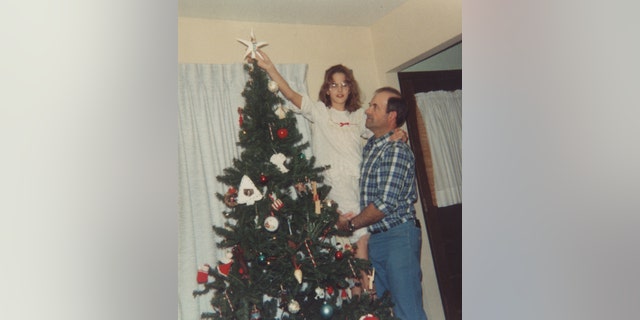 Kerri Rawson said her childhood was "the all-American dream" before she learned her father's horrifying secret.
(Courtesy of Kerri Rawson)
CLICK HERE TO GET THE FOX NEWS APP
Rawson said she occasionally saw "flashes of anger" from Rader, but nothing ever hinted he was a killer.
"I was denying the idea that my dad could be this person," she admitted. "You can't even wrap your head around it. And it takes a long time to even wrap yourself around the fact that this is even happening."
Rader resurfaced in 2004 with more chilling, taunting letters. The break in the case came in 2005 after a computer disk Rader sent was traced to his church.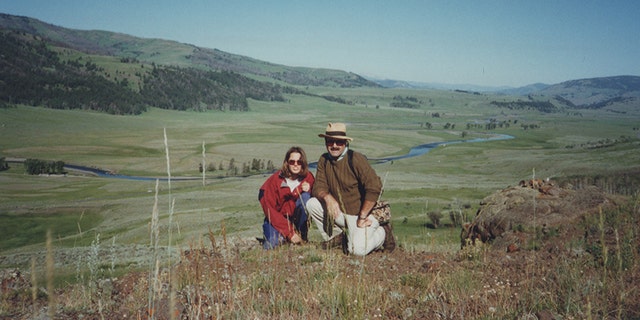 Kerri Rawson with Dennis Rader in 1995.
(Courtesy of Kerri Rawson)
In the documentary, Rawson said it was difficult for her to hear people call Rader "evil" and that he "should fry."
"I only knew one man, a really good and decent man, with occasional failings," explained Rawson. "He was the father I knew. … I try to keep my dad in one spot and BTK in another. Because… I can't handle it so well."
Rawson said she and her family didn't attend the high-profile trial out of respect for the victims' families and to avoid intense media scrutiny. She said it was also difficult to stomach Rader's candid descriptions of his slayings.
"We knew my dad was guilty," she explained. "But it's… another to see him stand up there and describe the crimes the way he does in front of those families. I know that's my father. … But emotionally, it doesn't feel like [him]. It feels like somebody else. … He's removed his father mask. He's removed his Boy Scout mask, the church mask, he's removing all these masks he wore in front of people… He talked differently, he held his body differently, he sounded different. … I just shut down."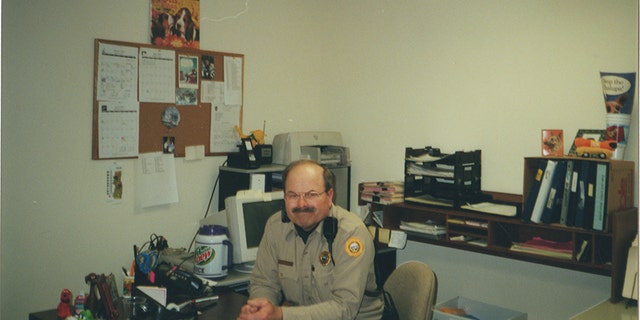 Dennis Rader in 2004.
(Courtesy of Kerri Rawson)
Rader was sentenced to 10 consecutive life terms and sent to the maximum-security El Dorado Correctional Facility near Wichita. He also told investigators that an 11th victim was already picked out before his arrest.
After the sentencing, Rawson said she didn't speak to Rader for two years and instead, went to trauma therapy. With the encouragement of her therapist, she wrote Rader a letter, letting him know she was pregnant but stopped writing to him after that to protect her family.
"For five years I didn't write him, but I was in church," she said. "I'm a mom, I'm a wife. Now I'm becoming involved in ministry and becoming a woman's ministry leader. In the process of being back in church… I knew as a Christian we're called to forgive, but I didn't want to forgive my dad."
Rawson said it was her faith in God that compelled her to ultimately forgive Rader for what he did to her family.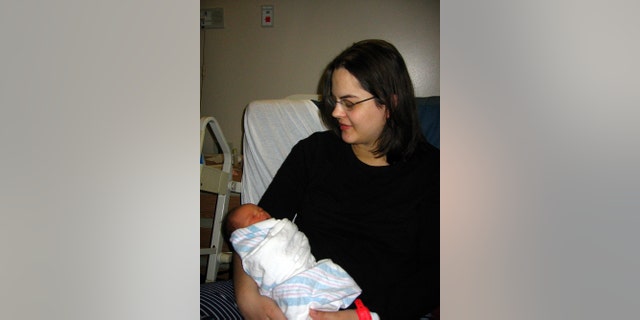 Kerri Rawson in March 2008.
(Courtesy of Kerri Rawson)
"God was removing what was rotting in me, the anger in me, and the hardness of being angry at my father," she explained. "I needed to let go of what my dad had done to me, but I'm not forgiving my dad for the crimes or what he did to the families… I'm forgiving what he did to me so I can move on. If I hadn't done that… I'd still be shut down. If you were across from me, I wouldn't be able to look at you in the eye. I wouldn't be able to say BTK out loud. … This has been a decades-long process to get here."
Rader still attempted to stay in touch with his daughter. At one point, he wrote her a letter, claiming he was sorry for causing such anguish to his family — she didn't buy it.
"… I think it's more that he's sorry that he's caught and he's now in prison, and basically his game is up," she said. "It's not so much that he's sorry for us. In September 2005, he asked God for forgiveness and to put God between himself and the victims, but that's pretty much as close as I've gotten to seeing remorse."
While the pair wrote regularly after 2012 when Rawson forgave him, she hasn't talked to him in over a year.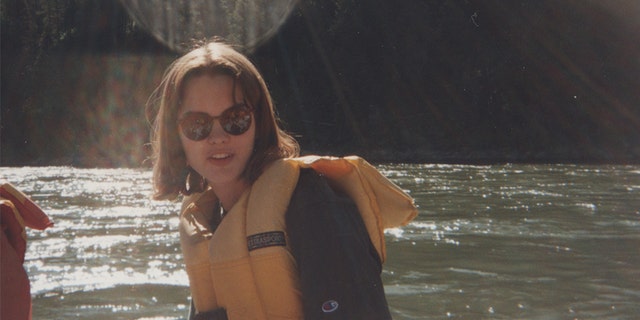 Kerri Rawson in 1995.
(Courtesy of Kerri Rawson)
Rawson is thinking about her own children. She's been a stay-at-home mother for nearly 11 years. Rawson hasn't spoken to loved ones of Rader's victims.
"We're just trying to let them continue to heal and process in the way that they need too," she said. "They've also been respectful of my family and letting us do that too."
Rawson said she is coming forward now as part of her healing but is also hoping other victims of trauma will be encouraged to share their own stories. Dawson also hopes her participation in the documentary will change the way audiences see serial killers.
"… We're not catching these guys quick enough, because we're not looking at the fathers, the church leaders, the Boy Scout leaders," she said. "There's the argument of, 'Well, psychopaths can't have emotions.' My argument is that when my father was with me, he truly was a normal, caring, loving person. Maybe we need to widen the definition of a psychopath or serial killer."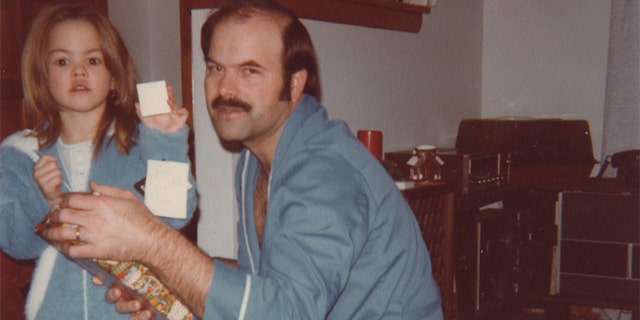 Kerri Rawson and Dennis Rader in 1981.
(Courtesy of Kerri Rawson)
"BTK: A Killer Among Us" airs Feb. 17 at 10 p.m. on ID.
Source: Read Full Article