It may be a brand new week, but that doesn't mean we're done reminiscing about what this year's Met Gala could have been. Yes, the annual haute couture event was postponed (canceled?), but to celebrate, celebs still took to social media to share what they would have worn last week had the Gala taken place. As a result, we got a partial look at Katy Perry's Madonna-inspired pregnancy corset look, and now we're getting a look at Bella Hadid's! (Well, kinda.)
On Instagram, makeup artist Sam Visser shared his 2020 Met Gala makeup test with Bella and showcased two unique looks: pale pink eyeshadow paired with a glossy brick red lip, and a light mauve smoky eye with a glossy lip. The makeup was swoon-worthy, but one major thing that stood out—Bella's freakin' hair. In the pics, Bella donned a strawberry blonde wig with bangs (!!!) worn curly and straight. TBH, she barely looked recognizable!
The funny thing here is Bella is low-key twinning with her bestie Kendall Jenner, who recently showed off a new golden blonde hair color and took a pic with the new Instagram filter that gives its users icy-blue eyes. The similarities? Striking.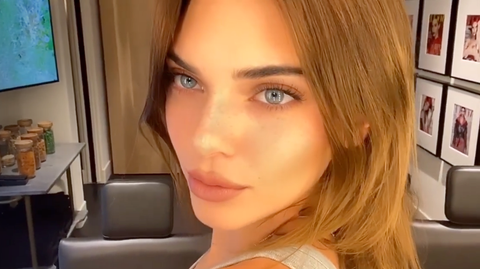 And of course, how could we forget that one time Bella went blonde during London Fashion Week? The honey blonde color was here for a good time, not a long one, but this strawberry blonde wig tease has me thinking back to that cool time in history: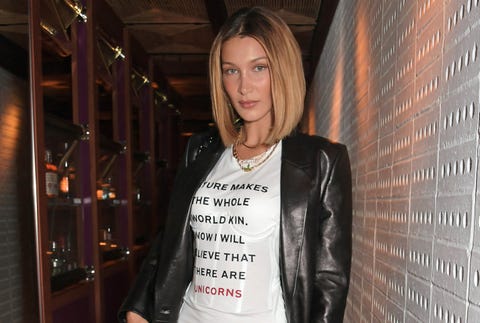 Will Bella go blonde again in the future? Eh, a girl can dream, but I must personally thank her for giving me my newest color inspo. You know…when I can visit my hair stylist in person again.
Source: Read Full Article