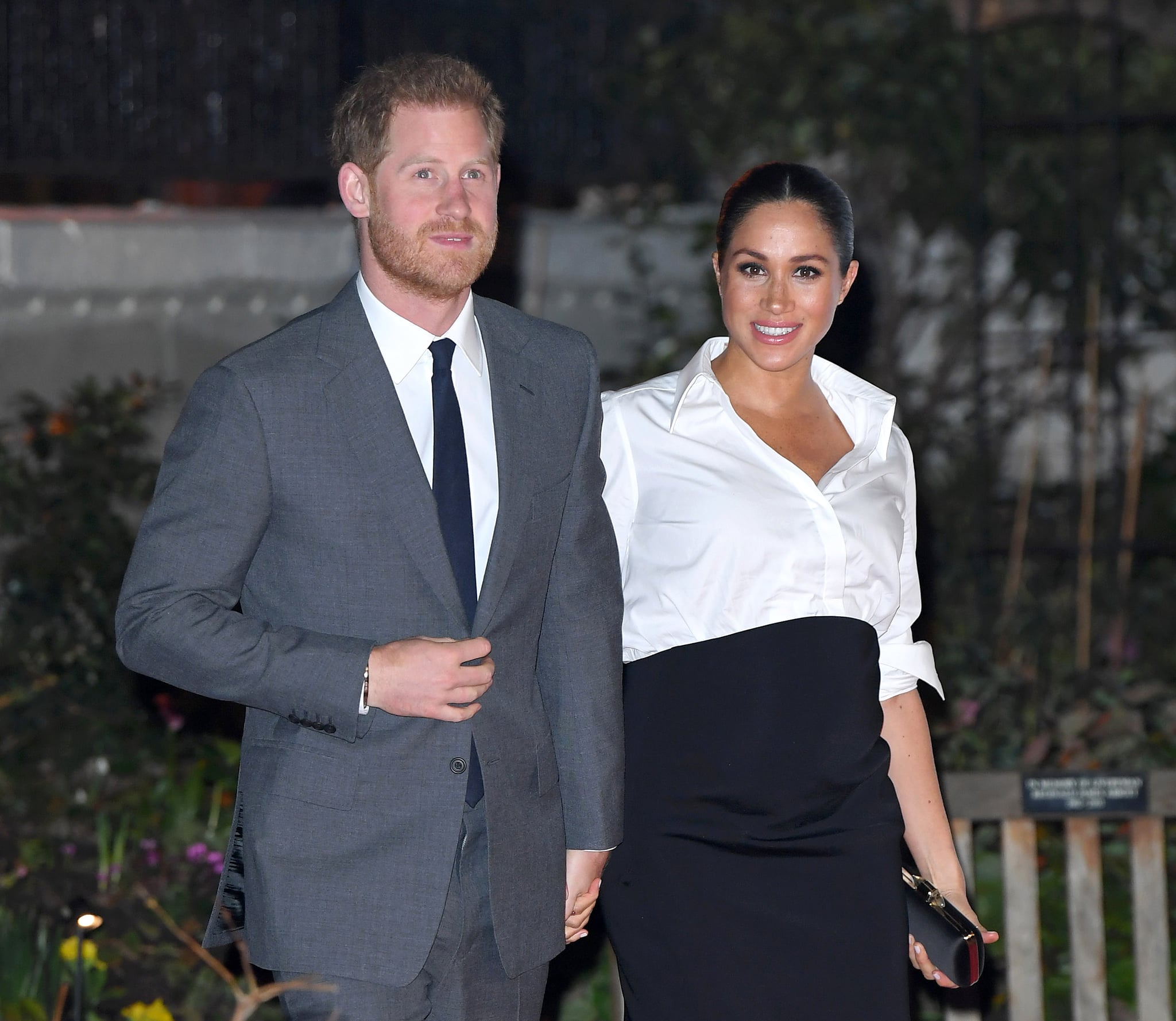 Baby Sussex hasn't even been born yet, but the rumor mill has already gone into overdrive when it comes to how Prince Harry and Meghan Markle will opt to educate their child. Toward the end of February, The Sunday Times reported that the Duke and Duchess of Sussex are considering an American education for their child, but that doesn't mean they're planning to send the child to the US. Instead, there are rumors that they are considering an independent college formerly known as the American Community School (ACS) in Egham, Surrey, on the edge of Windsor Great Park.
There are a number of reasons the couple may be considering this school. It is close to Frogmore Cottage, the home the royal couple will move to imminently, and offers a varied international education (including the option to study for a US high school diploma) that no doubt appeals to the couple. The school also caters to all ages, accepting pupils ages 4 to 18, meaning baby Windsor could end up attending this school for their entire precollege education.
But the school would be a progressive choice for a number of reasons. Firstly, it's coed. The majority of Harry's schooling was in a single-sex environment, and Meghan also attended an all-girls high school (though her early years were spent at a coed school). The Duke and Duchess of Cambridge have chosen to send Prince George to a mixed school too, Thomas's Battersea, but as he gets older, it's likely he'll follow a more traditional royal path, possibly following in his dad's footsteps in attending Eton.
Harry and Meghan, if the rumors are true, are obviously looking for something less traditional, as befits their modern approach to being royal. ACS is a day school, so if Harry and Meghan choose this for their child, he or she will spend a lot more time at home than many royals have in the past. Historically, most royals attend boarding school as they get older: Harry and William famously attended Eton College, and though the school was a stone's throw from Windsor Castle (convenient for tea with Granny), they were boarders just like the other boys.
Of course, while early reports suggest that Meghan and Harry are "shunning" Eton for this other option, the truth could be far simpler. Perhaps they're considering this school for the first few years, with a move to Eton for secondary education. Or perhaps this is a hint as to the sex of the unborn child. After all, the decision as to whether this child can even attend Eton depends on their gender. Maybe this rumor is a sneaky way of letting us know that baby Sussex is a girl. Luckily, we don't have too long to wait to find out.
Source: Read Full Article