Embed from Getty Images
Anne Hathaway is promoting her role in the HBO film The Witches, with Octavia Spencer. It's based on a book by Roald Dahl, and as I said in my coverage of one of Octavia's interviews, I watched some of it and found it cute. It's a kids' film and I don't think I'm the target market. Anne plays the head of the witches who eat little children, and she's suitably creepy. Anne has been making headlines for talking about how she hid the early part of her second pregnancy while filming. I wanted to talk about the self deprecating stories she told on Kimmel recently. I particularly related to one she told about wearing shoes around the house, which I think she felt awkward sharing as it fell flat. I got it though! She also said that she had this brilliant idea to put fancy Japanese tape around her light switches early in the pandemic so she could disinfect the most frequently touched surfaces. Anne has been married to Adam Shulman for eight years and they have two children together, Jack, 11 months, and Jonathan, four. She gushed about her husband a little.
On if she wants more kids
The world is really scary. Some minutes I'm like yes absolute and some minutes the world scares me too much. I've got two healthy ones and that feels really great. I don't know yet.

Her mitigation measures early in the pandemic
You know those little magical thoughts that keep your anxiety at bay? 'As long as I do this thing everything's gonna be fine. So I decided that it would keep my family safe if I put tape around all of our light switches and our door knobs. I'm so smart, these are the most oft-touched surfaces. We'll just remember to wash our hands and put Lysol on them. I explained the reason to [my husband] and it didn't mean anything. It was so embarrassing because they did nothing and then they started to peel. We just had sad tape coming off of everything for months and he continued to make fun of me.

She wore shoes around the house
I convinced myself that if I just wore a pair of sensible heels everything would be fine. I had just got a really sensible pair of heels from Everlane. I was just convinced that it I wore [them] somehow it would give me special organizational powers. It lasted five hours. My husband teased me about it yesterday.

"Does your husband do anything weird that you need to report?"
He's so perfect. He's a really easygoing guy. I'm the one that spins out a little bit. I'm very lucky I married him.
[From Jimmy Kimmel Live on YouTube]
The thing about the shoes makes total sense to me. I can't tell you how many times I've worn shoes around the house and felt like I could get more sh-t done. It makes you walk with purpose and there's something magical about a good pair of shoes, although we definitely should be taking our shoes off at the door. As for the tape around the light switches, that makes sense in a weird way too. Remember how we were wiping down groceries and disinfecting the sh-t out of everything early in the pandemic? We couldn't even use reusable bags in some places. At that point we didn't know how long the virus lived on surfaces, but now we have a better idea and know prevention is more about social distancing and mask-wearing. We should still be washing our hands and being careful, now more than ever, but that has gone by the wayside, as have a lot of other basic measures unfortunately.
Getting back to Anne, I related to her a lot in this interview. I definitely tried to mitigate the virus stress by doing weird sh-t early on especially. It's not that bizarre if you consider the very real risk we're all taking by going out in public. When you think you or your family might die, you do whatever you can. Also it sounds like Anne's husband is sweet to her and like they're a good match. She gets freaked out and he's laid back. Some couples work best that way.
Oh and her Halloween costume plans were Cars-themed for her husband and their oldest kid and she was dressing as a tree to hold their littlest one, who was going to be a monkey. She hasn't shared any photos and doesn't post any of her children.
Here's that interview!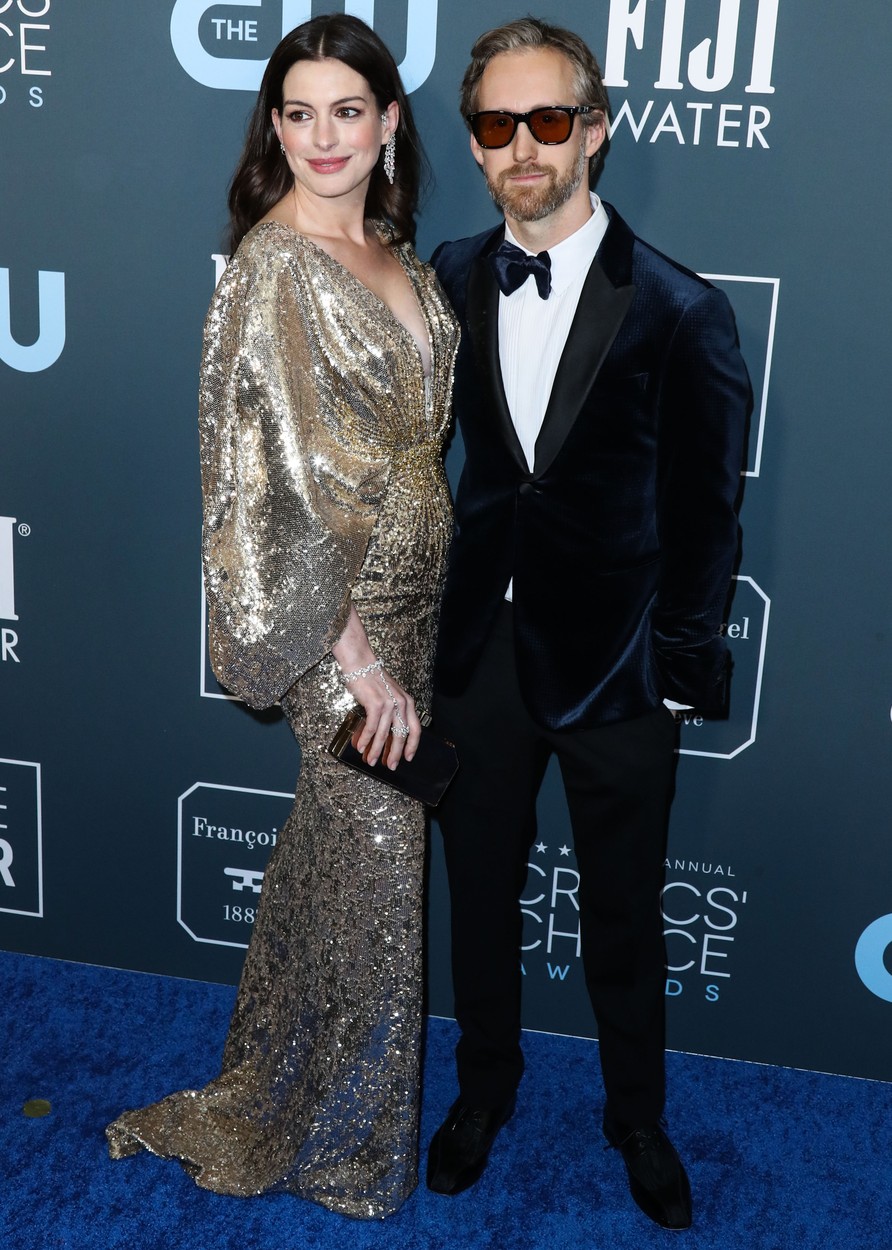 https://www.instagram.com/p/CGxwzDoLEGY/
A post shared by Anne Hathaway (@annehathaway) on
https://www.instagram.com/p/CGqVd9Vlm2M/
A post shared by Anne Hathaway (@annehathaway) on
https://www.instagram.com/p/CGf-FC5lYHM/
A post shared by Anne Hathaway (@annehathaway) on
Source: Read Full Article