In case you missed it (understandable), 37-year-old Scott Disick appears to be dating Lisa Rinna and Harry Hamlin's 19-year-old daughter, Amelia Gray Hamlin. The couple have been spotted multiple times together, inspiring raised brows among the Real Housewives cast due to their almost-20-year age difference—and it looks like they just went Instagram official?
On Thursday, Amelia hit Instagram Stories to share a bunch of photos of people she's thankful for, including Scott Disick, who was included in a selfie that Amelia captioned "Thankful 4 these ppl."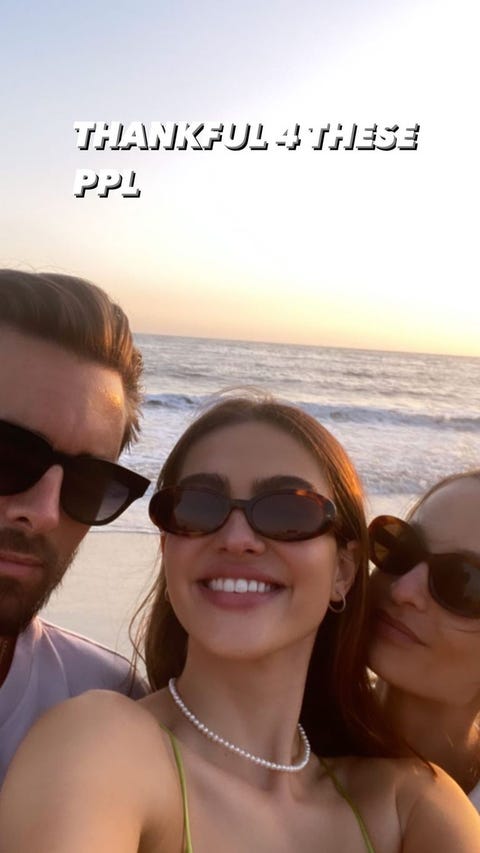 In case you're wondering how Lisa feels about Scott and Amelia's rumored relationship, a source close to the family recently told The Sun that she's "worried" for Amelia but isn't about to speak out about it. "Lisa isn't going to acknowledge this publicly for now because she's still trying to wrap her head around it and thinks this is a phase," the source said. "But when she does speak about it, she'll keep her cool, but really, she's worried. That's her youngest kid."
Oh, and PS: TMZ sources say Kourtney Kardashian has "no issue" with Scott and Amelia's relationship. Just in case you were curious!
Source: Read Full Article