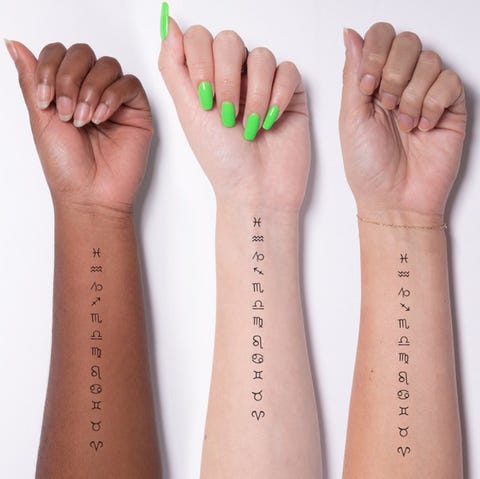 Hi, hello! Your horoscope called and Jupiter is doing this cool thing where it moves into Sagittarius and enhances literally everything in your life, which makes Milk Makeup's latest release the perfect product to snatch up while it's still available.
The vegan travel-friendly beauty brand just dropped a new crop of 12 insanely fun and easy-to-use Tattoo Stamps that are specifically designed to match your zodiac sign. You can pick your own sign (or the sign you secretly wish you were) and channel that energy into your new beauty look. Anyone else trying to absorb some of that bold Leo energy?
Each stamp is water-resistant and transfer-proof, and will help you stay mindful of your ~energy~ whenever you wear it (according to the science of vibez). Just stamp it gently over your cheekbones, under your eyes, or all over your body, because there are no real rules with this product—other than to have fun with it.
Even if you're a reserved Virgo who would rather fly under the radar than attract even more attention by wearing a stamp on your face or body, these are relatively discreet depending on where you stamp them.
Although your horoscope probably doesn't exactly call for some shopping today, you should still check these babies out—they're sure to go fast, and you're going to want to buy one, or two, or all twelve for you and your 11 closest BFFs.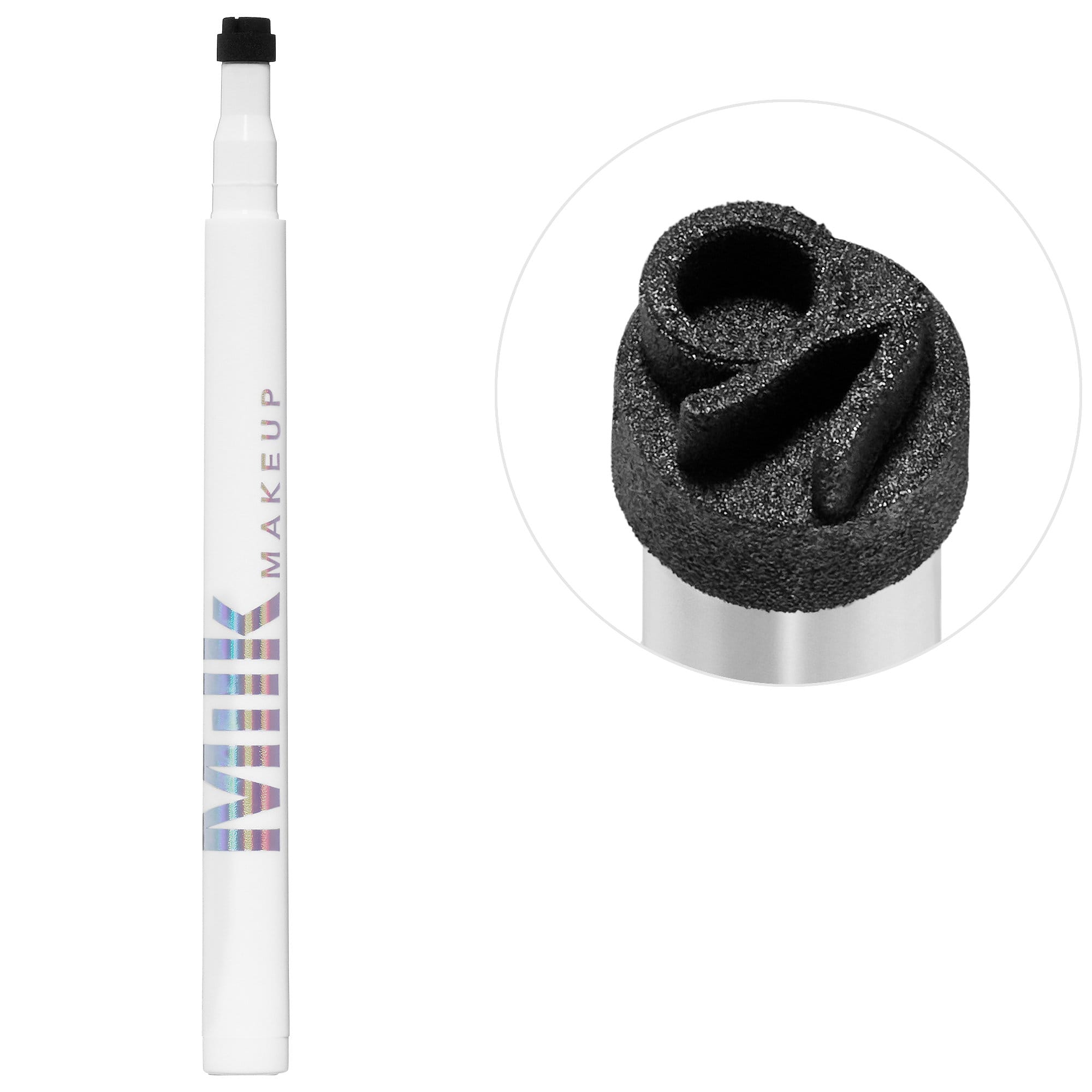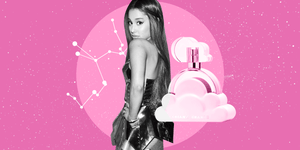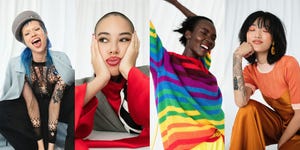 Source: Read Full Article