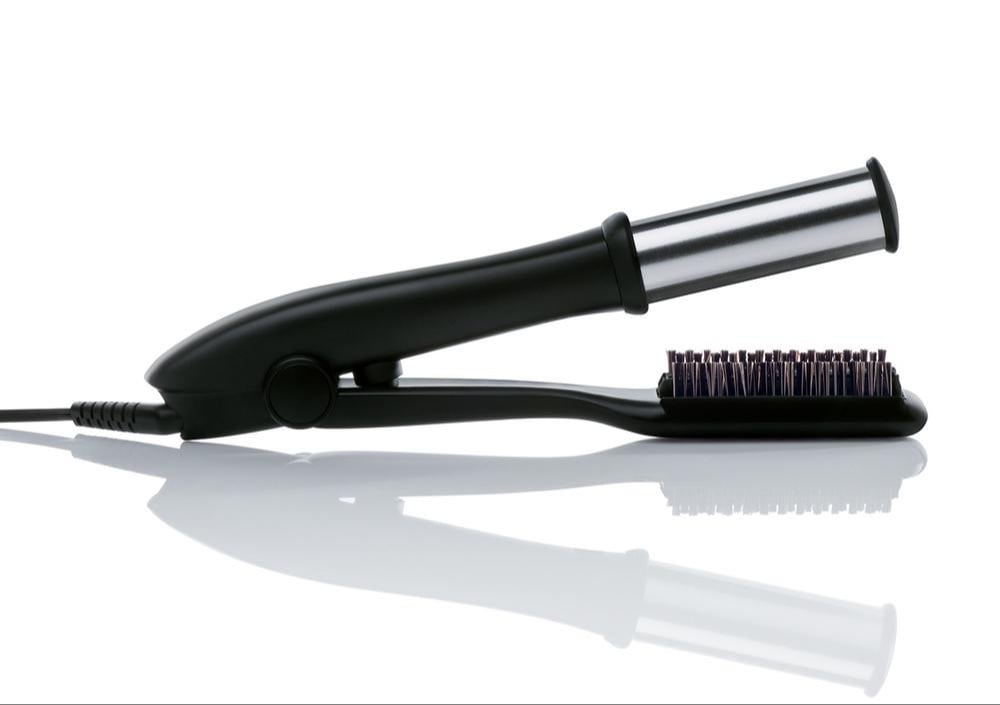 This Miracle Styler Took My Hair From Frizzy to Party-Ready in Just 15 Minutes

I opened an email this morning announcing that my company holiday party would have a fancy-pants photo booth — the kind that smooths your complexion and gives you that Instagram-filtered glow. I was so excited, until I realized that my hair was a ball of frizz tied in a messy topknot, and there was no filter strong enough to hide that.
Luckily, I had the InStyler Max Prime Blowout Revolving Styler ($90) in my arsenal of hair tools at the office. I ripped open the box, plugged it in, and clicked it on. I set it to the temperature most appropriate for my hair type (an admittedly toasty 400 degrees, which is what it takes to style my coarse hair) and observed the tool as it heated up. With its crazy-looking design (it looks like a curling wand and styling comb hybrid), I had to whip out the directions.
Here's how it works: once the InStyler heats up, you clamp a two-inch section of hair between the comb and the rotating barrel at the root, then slowly move the tool down each section of hair. It made an unsettling whirring noise as I pressed down, one that scared my coworker Sarah at first but that we quickly forgot about as I continued styling my hair. As I moved the tool down my hair, I noticed that it straightened and detangled but never burned. It took me 15 minutes to do my entire head, and I was left with smooth, shiny hair with flipped ends.
I wouldn't necessarily say this is how my hair would look post-blowout, but it's pretty close. It looks way better than how it would if I had just hit it with a flat iron. I have a feeling this photo booth sesh is going to be good.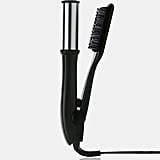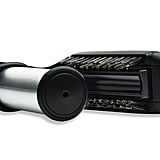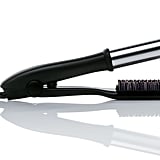 Source: Read Full Article