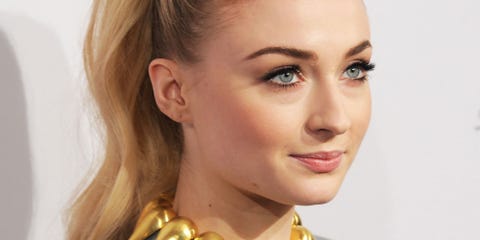 The eighth (and final—I know; I can't handle it either) season of Game of Thrones may still be a good five months away, but that hasn't stopped Shopie Turner from making headlines virtually every single day, thanks to her BFFship with Priyanka Chopra and her shenanigans with fiancé Joe Jonas. But now, Sansa Stark has graced us with another nugget of gold by telling the world her favorite lip product.
In an interview with Glamour, Sophie discussed all things beauty: like the fact that dyeing her hair red for GoT destroyed it to the point where she had to where a wig for filming, that she's in love with the Rihanna Fenty highlighter craze ("I think people are becoming way more creative with their beauty looks," she says), and, most importantly, that her favorite lip product is none other than Fresh's Coconut Hydrating Lip Balm.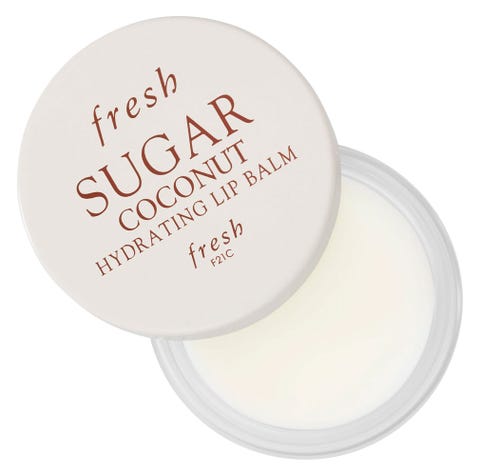 "I love it—it's so good," she says. Ah, Sophie, a woman of few words. But seriously, this balm is good. The $18 (I know, I know, stay with me) pot has 200 five stars on Sephora, and a zillion reviews raving about its non-sticky, high-shine, ultra-hydrating finish. Plus, it tastes like creamy, sugary coconut, thanks to literal sugar, vanilla, and coconut in the formula.
Sadly, swiping this over your lips won't magically make you look like Sophie or Sansa, but it will maybe, just maybe, make you feel a tiny bit more awesome? And honestly, that's really all we mere mortals could hope for.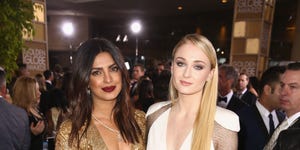 Source: Read Full Article