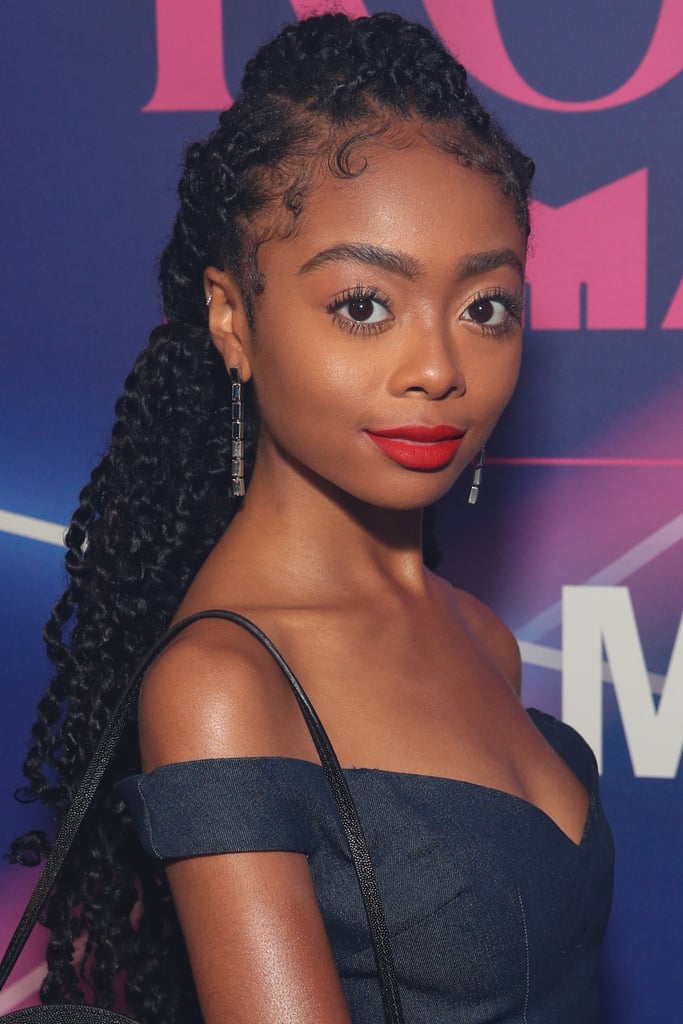 The 9 Best Deep Conditioners For Afro, Curly, and Multitextured Hair

As the cold weather approaches, a good deep conditioner is worth its weight in gold. If you have Afro, kinky, curly, or multitextured hair, then you might already have an arsenal of moisture-rich products to protect against the Fall and Winter chill. While it's great to know the best products for your specific hair type, sometimes it can feel like our hair gets used to the same product cocktail. That's why we're using the change of season to switch up our usual conditioner and try something new.
As a first line of defense against the dry and chilly temperatures, our coils need a deep dose of moisture — especially after trying a protective style. When shopping for a deep conditioner, it's good to keep in mind that we all have very different hair chemistries, meaning my hair may respond to certain ingredients a bit differently than yours will.
Personally, olive and castor oils are a match made in heaven for my hair, while some naturalistas prefer coconut or jojoba oils. If you're not too versed on the best oils for your hair type, then no worries. It's really a process of trial and error since everyone's hair is so particularly different. But as a rule of thumb, there are a few tried and tested oils that the natural hair community consistently recommends: castor, olive, coconut, jojoba, argan, avocado, sweet almond, macadamia, grape seed, and tea tree. You can use these oils as a pretreatment before you shampoo and condition, mix them into your deep conditioner for a moisture boost, or grab one of our favorite deep conditioners that are rich in these oils — as well as so many more great ingredients (like purifying clay and invigorating peppermint).
Ahead are nine of the absolute best deep conditioners on the market for Afro, kinky, curly, and multitextured hair, and that are filled with a luxe blend of oils and nutrients, no matter your budget.
Source: Read Full Article