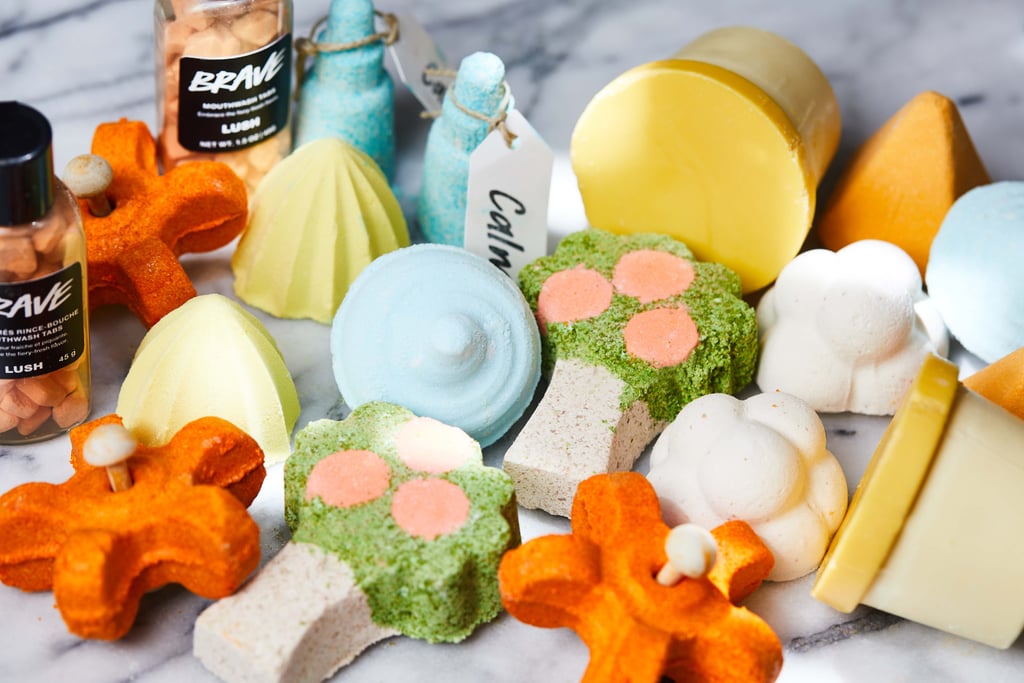 No Bath Tub? No Problem — Lush Is Launching a Brand New Line of Shower Bombs

I'm sure you already have a detailed list of deals and discounts you're planning to take advantage of once Turkey Day is officially over, but what I'm about to tell you is just too important to go unnoticed. In case you missed it, Lush is launching an all-new collection on the morning of Black Friday, so you may want to adjust your day-after-Thanksgiving plans and scurry on over to the nearest location!
Lush Moods is a new range of mood-transforming shower and bath products made with what the brand calls "the finest essential oils." The collection includes bath bombs, mouthwash tabs, a new bubble spinner, Naked Body conditioner, Vanillary body spray, and the most exciting offering of them all: shower bombs. According to a product description, a Shower Bomb is essentially like a bath-bomb-meets-soap — just take it into the shower with you and let it foam up before smoothing it over your entire body. It's perfect for anyone experiencing the FOMO of not having a bath tub. I don't know about you, but I'm already prepared to throw 10 of these in my cart. There's only one caveat: though the collection will officially be available on Black Friday, it isn't being offered at a discounted rate.
In addition to that, if you're looking to make an impact with your Christmas shopping, you can also head to any Lush location on Nov. 27, where the retailer will donate to three different charities for each Charity Pot sold in honor of Giving Tuesday.
Check out some images from the Mood collection below.
Source: Read Full Article