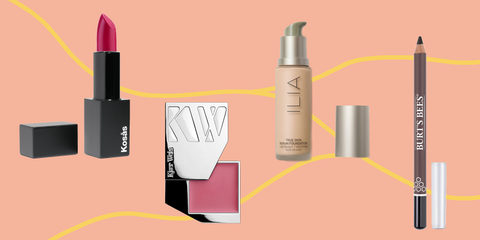 If you had told me three years ago that my entire makeup bag would be filled with clean products, I would have given you some major side eye. I know what you're thinking: Do natural beauty products actually work as well as their not-as-eco-friendly counterparts?
Like many of you, I was skeptical that the formulas wouldn't perform, the colors would be dull, and the experience would feel less luxe than I was used to. But, after months of testing (it's a tough job, but someone's gotta do it!), I was proven way, way wrong. I'm now on year two of a totally clean makeup bag and cannot recommend the transition more—I've never gotten so many compliments on my skin before.
Curious about trying clean, natural makeup? You're not alone. "When I transitioned to a clean makeup kit over 10 years ago, it was relatively unheard of," says Christy Coleman, chief artistic officer at Beautycounter. "However, in recent years, I've seen more and more makeup artists as well as clients taking an interest in clean beauty. I also see more indie brands and retailers popping up, and many traditional retailers are even creating special clean beauty sections in stores, proving that clean beauty is resonating with consumers and is here to stay."
One of the main reasons the world of natural makeup is confusing: "There is no government or third party-certified definition stating what qualifies as clean beauty," says Tara Foley, founder and CEO of Follain, one of my favorite clean beauty shopping destinations. Learning that there was no FDA regulation on these terms was a real a-ha moment for me personally. "Unfortunately, some brands try to capitalize on the clean beauty movement by labeling their products with words like clean, non-toxic, and natural or by putting a leaf on the package, but when you take a closer look at the label, you'll find some nasty ingredients," adds Foley.
Speaking of nasty surprises in your products, here are a few scary ingredients you should be avoiding: "Since makeup sits on the skin for the day, it is important to select products that are free of chemicals that are questionable or contain irritants," says dermatologist Ellen Marmur, M.D., founder of Marmur Medical and Marmur Metamorphosis Skincare. "Chemicals such as parabens, phthalates, PEGs, and synthetic fragrances are all linked to harmful health effects such as hormone disruption, cancer, and skin irritation."
I love hitting up clean beauty stores like Follain, Credo, and The Detox Market, which have all done the vetting for me, making it easy to shop safe. I know that these stores have excluded all brands and products that contain controversial and harmful ingredients. Another great resource: the Environmental Working Group. "The EWG started the EWG Verified program as a way to help consumers recognize products that do not contain harmful ingredients, fully disclose ingredients, and are made with sustainable manufacturing practices," says Carla Burns, EWG research analyst. "The best way to tell if a product contains chemicals of concern is by checking the label or by using resources like EWG's Skin Deep database or Healthy Living app."
And now for the fun part: shopping! Here's a list of the brands that really stand out to me in the natural makeup world. Everything in their lines is safe, so you can feel confident shopping and wearing these brands. Prepare to feel beautiful—naturally.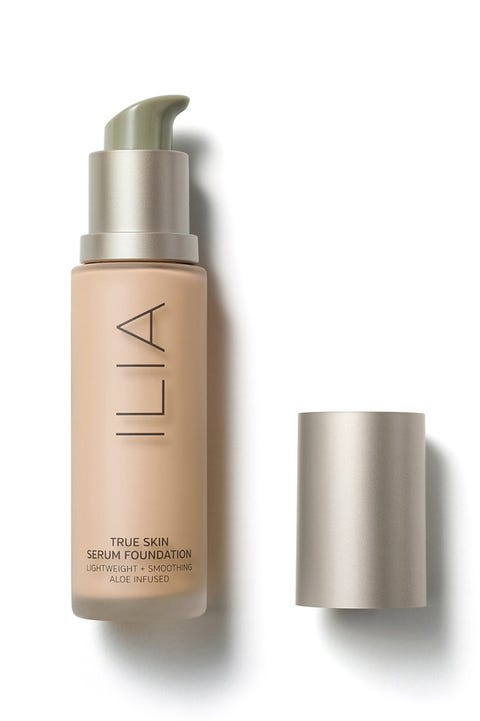 Courtesy
SHOWN: Ilia True Skin Serum Foundation
iliabeauty.com
SHOP NOW
I'm personally obsessed with Ilia's foundations and tinted moisturizers. (Especially their new True Skin Serum Foundation that is packed with rosehip and marula oils.) They're formulated with a mix of organic and natural botanics, plus safe synthetics. That combo equals textures that glide on gorgeously, while leaving skin feeling healthier than before. And that chic aluminum packaging? It's recycled.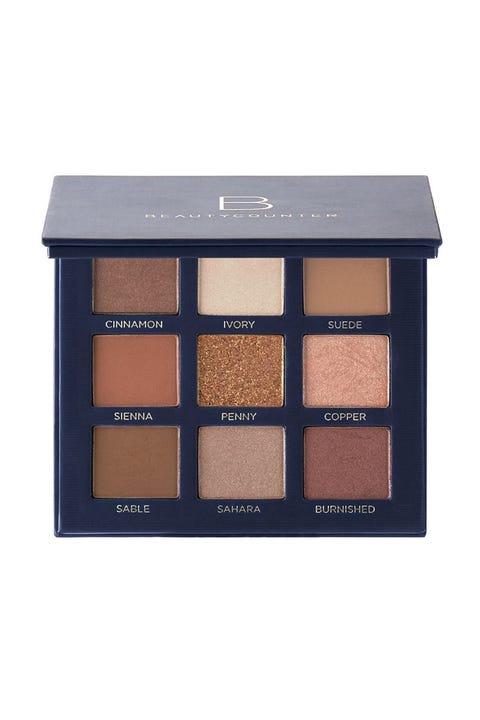 Courtesy
SHOWN: Beautycounter Velvet Eyeshadow Palette in Classic
beautycounter.com
SHOP NOW
When you use a Beautycounter product, you know it's been vetted for safety. That's because they have something called "The Never List"—a database of over 1,500 questionable and harmful ingredients they will never formulate with. Also impressive: they're constantly advocating for stricter guidelines and regulatory laws within the personal care industry. I'm currently loving their new Velvet Eyeshadow Palette in Classic—it's got all the neutrals you need, plus a few fun sparkly pops.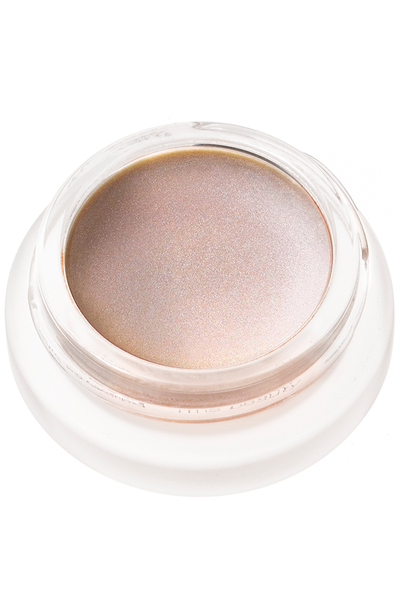 Courtesy
SHOWN: RMS Beauty Champagne Rose Luminizer
rmsbeauty.com
SHOP NOW
When a line is created by a makeup artist (in this case, Rosemarie Swift), you can rest assured it's going to work. I can't live without their Champagne Rose Luminizer—it gives the most perfect dewy glow to cheekbones. As for what's inside their products: raw, food-grade organic ingredients. And what's not? Synthetic preservatives, genetically modified ingredients, and harmful chemicals.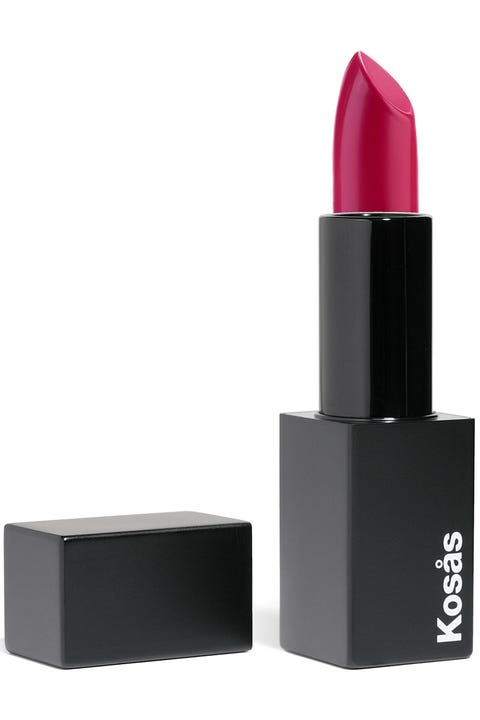 Courtesy
SHOWN: Kosas Weightless Lip Color
neimanmarcus.com
SHOP NOW
When I first switched over to natural makeup, I assumed I would have to sacrifice color payoff. That's until I discovered these natural lipsticks from Kosas. The entire line is formulated without the usual suspects (parabens, phthalates, mineral oil, petrolatum, fragrance, etc.) and packed with mango, shea, and grapeseed oils for literally the most comfortable lipstick wear of all time.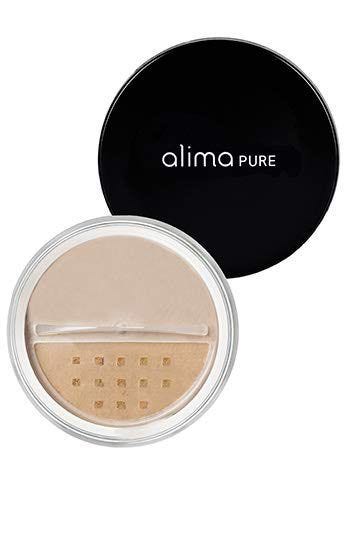 Courtesy
SHOWN: Alima Pure Bronzer
thedetoxmarket.com
SHOP NOW
Alima's Bronzer is a staple in my own makeup bag. Many natural bronzers can contain shimmer, but this is hands-down the best matte version I've tried. The rest of their line of cosmetics is just as great. Not only are the products themselves free of any controversial ingredients, but the company is also carbon neutral (they offset 100 percent of their carbon emissions through donations to CarbonFund.org) and they're a a certified B Corporation (a hard-to-achieve status based on a company's impact on its workers, customers, community, and environment).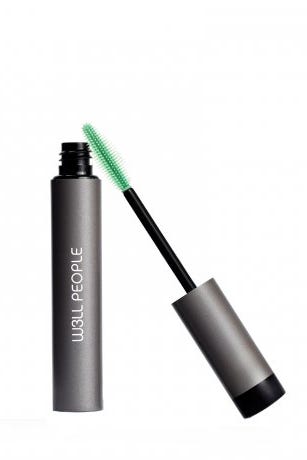 Courtesy
SHOWN: W3ll People Expressionist Mascara
birchbox.com
SHOP NOW
That little '3' in the name? It represents the trio of founders: a makeup artist, dermatologist, and eco-entrepreneur. This line is for the person who's all about the no-makeup look. My personal must-have is the cult-fave Expressionist Mascara—it builds such incredible volume, you'd have no idea it wasn't a conventional mascara. It's free of petroleum derivatives, coal tar, aluminum, and parabens—making it safe for the sensitive eye area.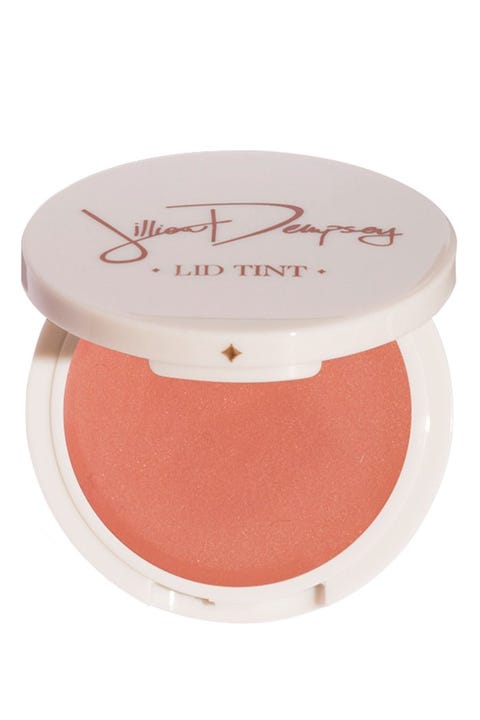 Courtesy
SHOWN: Jillian Dempsey Lid Tint in Peach
bluemercury.com
SHOP NOW
Makeup artist to some of Hollywood's coolest women (Kristen Stewart, Jennifer Lawrence, the list goes on), Jillian created a curated collection of good-for-you makeup. Her first and star product is the Lid Tint. It's formulated with organic jojoba oil and shea butter and free of synthetic fragrances or dyes. I personally love this peach color, which gives lids a subtle healthy glow (I wear it on my cheeks sometimes, too).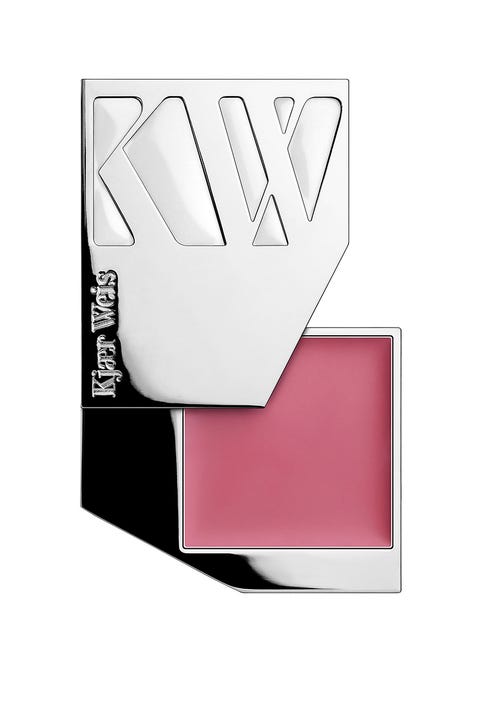 Courtesy
SHOWN: Kjaer Weis Cream Blush
revolve.com
SHOP NOW
Want a little sustainable luxury with your clean makeup? Then this is the line for you. The products are formulated with either natural or certified organic ingredients, and the weighty, super-chic compacts are refillable. Give their cream blushes a try—they go on like butter and give the most beautiful flush.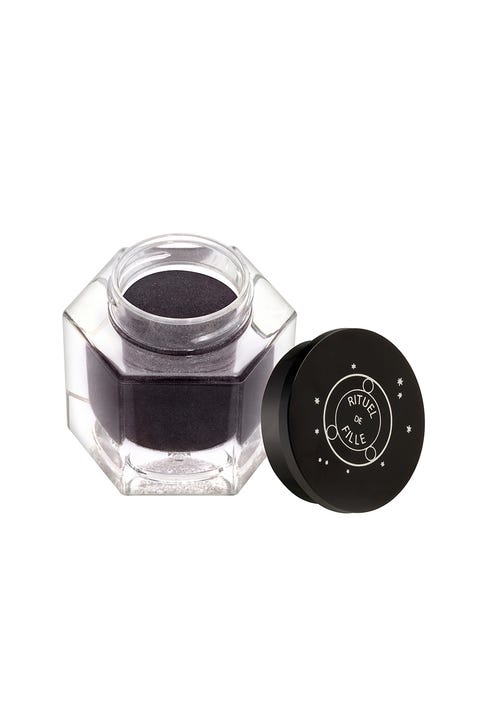 Courtesy
SHOWN: Rituel de Fille Ash & Ember Eye Soot in Obsidian
revolve.com
SHOP NOW
I'm obsessed with this brand's cool, witchy vibes. Their products are handcrafted without parabens, phthalates, or synthetic dyes; and are cruelty-free. Their Ash and Ember Eye Soot is seriously magical and makes a smoky eye super quick and easy.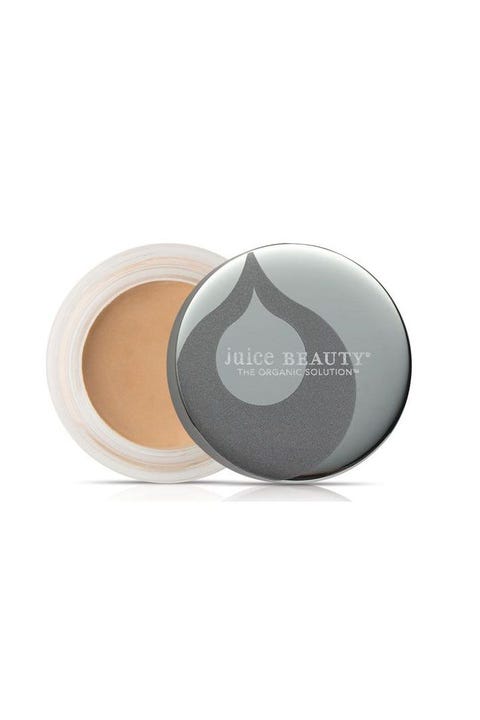 Courtesy
SHOWN: Juice Beauty Phyto-Pigments Perfecting Concealer
ulta.com
SHOP NOW
Into the farm-to-table movement? Then this is your new farm-to-beauty obsession. Juice Beauty sources many of the ingredients for their products from USDA-certified organic farms. Oh, and they manufacture many of their products using solar power. I'm hard-pressed (sorry, bad juice pun!) to pick my fave product of theirs, but their Phyto-Pigments Perfecting Concealer is up there for sure.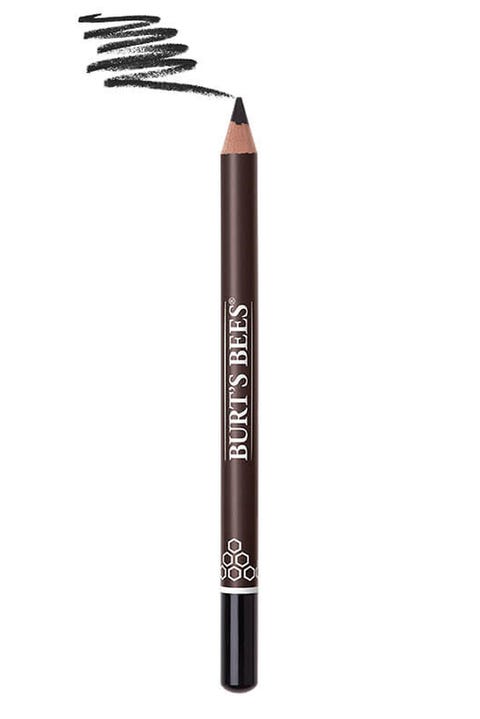 Courtesy
SHOWN: Burt's Bees Nourishing Eyeliner Pencil
burtsbees.com
SHOP NOW
One of the O.G.s of the clean beauty scene, Burt's Bees has recently expanded into the makeup world. Just like their beloved skincare and lip balms, the cosmetics are formulated without parabens, phthalates, and petrolatum. I love their pencil liner, which is super gentle on eyes while still giving the definition you expect from a traditional liner.
Source: Read Full Article