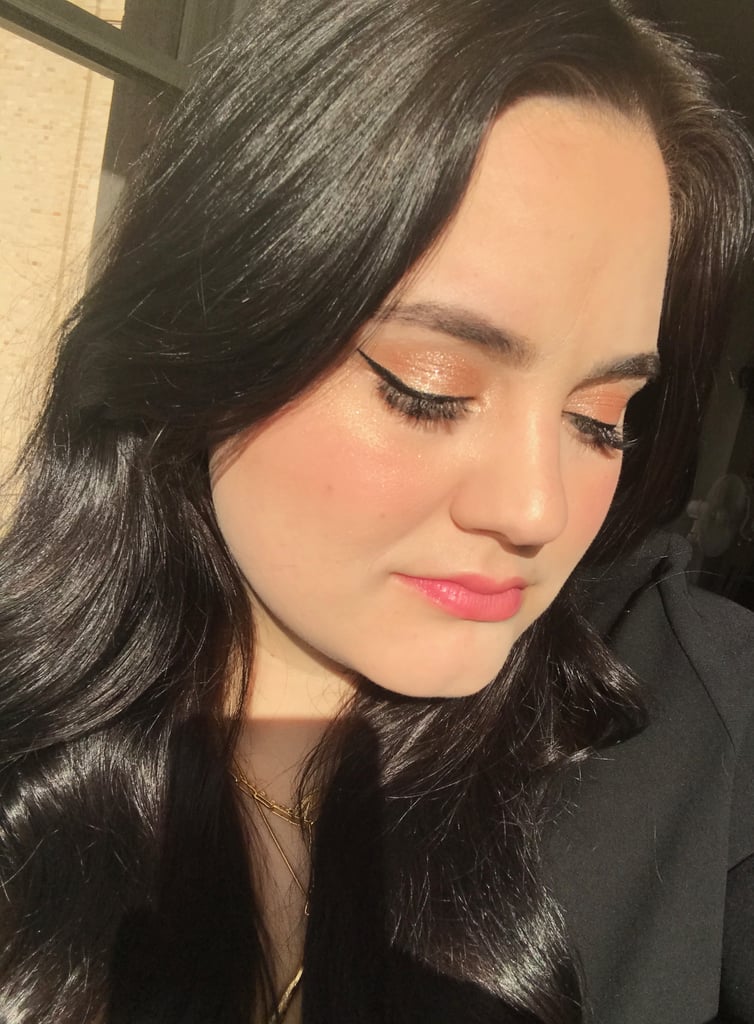 I Put Lady Gaga's Liquid Eyeliner to the Test, and Its Smudge-Proof Formula Must Be Magic

Having the perfect eyeliner is more important to me than paying my bills or arriving to work on time (shhh, don't tell). Not joking — testing formulas has become an obsession of mine as a shopping editor. That's why I totally freaked when I discovered that Haus Laboratories, Lady Gaga's beauty brand, offers a liquid eyeliner pen. Gaga is known for her killer graphic liner looks, so I know she takes liner as seriously as I do. Obviously I had to see if it stands up to my favorite formulas.
I ordered Haus Laboratories by Lady Gaga Liquid Eye-Lie-Ner ($20) in Matte Black off of Amazon (YES to Gaga making her makeup so accessible), and it arrived in a sleek silver and black box. Inside was an even sleeker eyeliner pen with a geometric cap.
The felt applicator comes to a point, so it makes it easy to create a thick or thin line depending on how much pressure you apply. When I first swiped it across my eyelid, I literally gasped at the inky black color that came out — it's so opaque and rich. There's nothing watery or dull about this formula. It also glides effortlessly, so it's actually hard to make little bumpy mistakes. I was able to create a perfect cat eye in about three minutes; no cotton swab touch-ups necessary.
The most important factor to me is an eyeliner's staying power. I swatched a single line on the top of my hand, let it dry for one minute, then rubbed it as hard as I could. I kid you not, nothing happened to the line. It looked as perfect as the moment I applied it. Be sure to check out the before-and-after smudge test photos ahead for proof.
So what's the verdict? This is my new favorite liquid eyeliner pen. I am so impressed by this formula, and I have tried at least 50 different brands. For more photos of my application and of the pen itself, keep reading. Then, get yourself this pen before I take all the stock for myself.
Source: Read Full Article