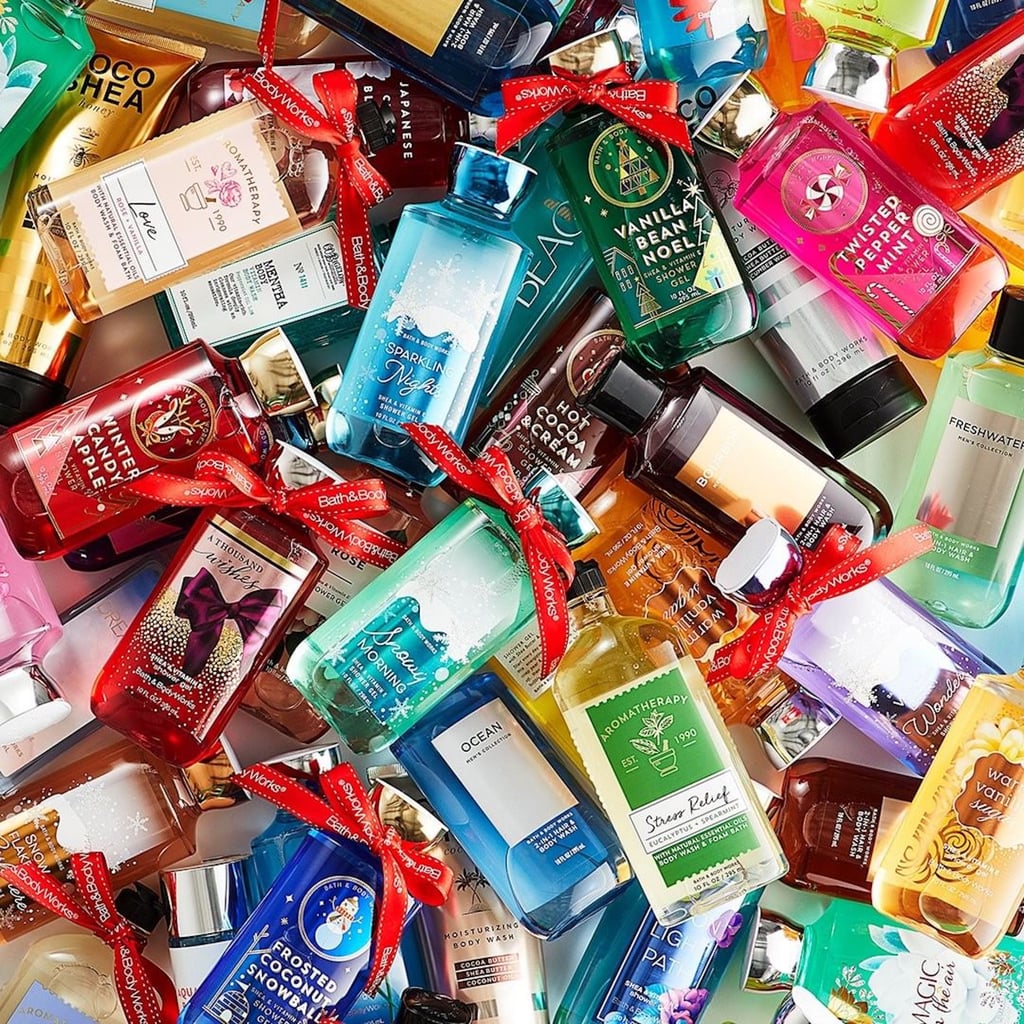 Hold Up — Bath & Body Works Shower Gels Are on Sale For $4 Today

It's not Black Friday yet, but just in case you're in need of a little warm-up before the biggest shopping day of the year descends upon us, Bath & Body Works has your back. The retailer is currently selling all of its shower gels and body washes for only $3.95 today, so if you haven't already filled your online shopping cart to oblivion with your favorite fragrances by now, I would highly advise you to do so ASAP.
Bath products and shower gels at Bath & Body Works normally retail for around $12.50 an item, so there's no questioning that this is a pretty good deal. The brand just released 40 new holiday fragrances earlier this week, which means that now is as good a time as any to take off with a handful of them. The promotion is only valid online and in stores on Nov. 16, and customers can use the code FAVESUDS at checkout to get the discount. Scroll ahead to get a look at a few of the new holiday fragrances that are included in the deal, and get a jump start on your holiday shopping.
Source: Read Full Article