You've already got your trusty puffer jacket for those days when wearing anything but is completely out of the question. But what about the days when wearing outerwear that doesn't look like a marshmallow is a possibility? 2018 plaid coats are the perfect answer for those cold-but-not-freezing days and top of keeping you warm, they'll instantly make any outfit ten times cooler thanks to their classic beloved print. If you thought grandpa-cool wasn't your aesthetic, think again.
Plaid has never really gone out of fashion since its last big boom in the '90s but this year, it's been championed by an especially large number of designers, rendering it a veritable trend once again. Michael Kors, Versace, Dior, Alice and Olivia, Nicopanda, and more all incorporated the trend into their Fall 2018 collections, namely in coat form. Recalling classic men's coats, plaid pea coats are especially big this season, with some featuring oversized silhouettes and others boasts more streamlined tailoring. A notched collar, no collar, a double breasted front, a tieable belt—whatever you're looking for in your plaid coat, you'll definitely find it on the market. Below are 11 excellent picks to get your search started with.
Paint The Town Red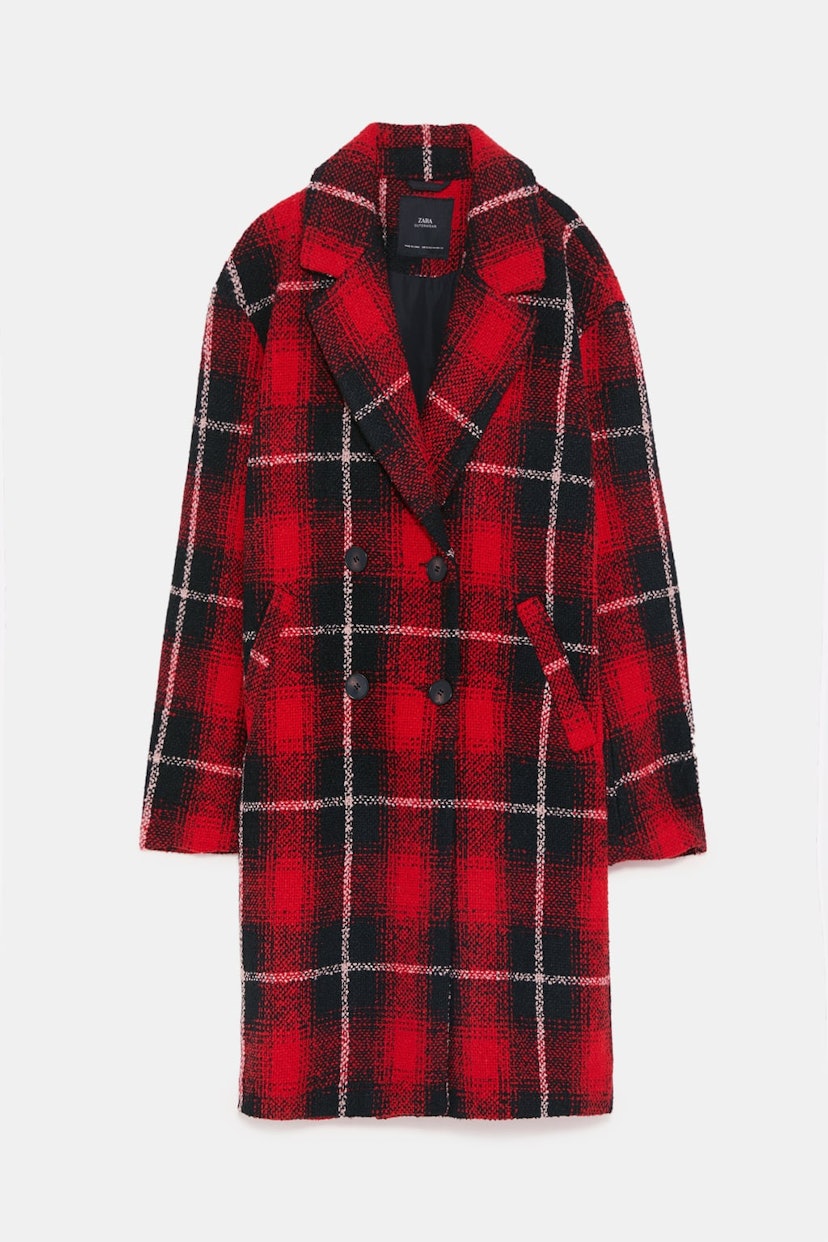 PLAID COAT
$100
Zara
Classic red plaid will never go out of style and will brighten up even the grayest of winter days. Plus, this oversized coat just looks cozy AF.
Graphic Design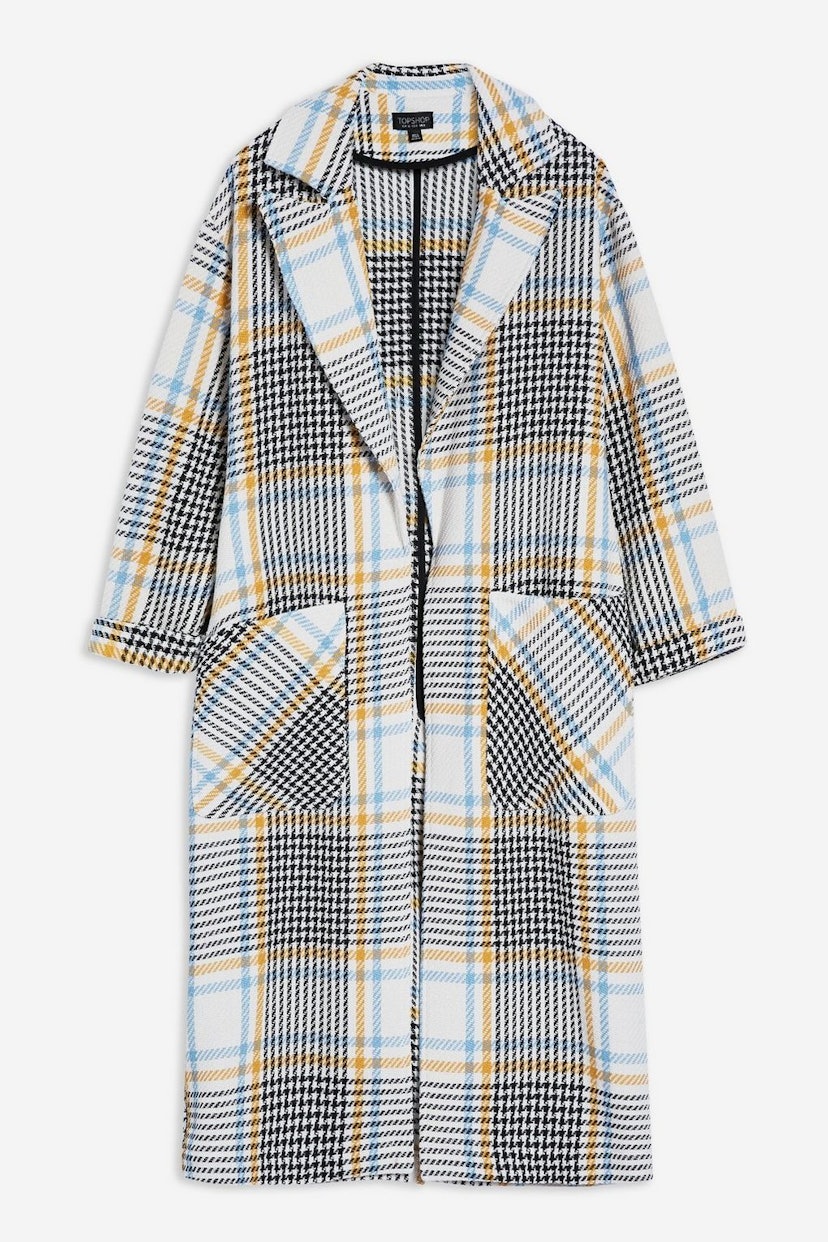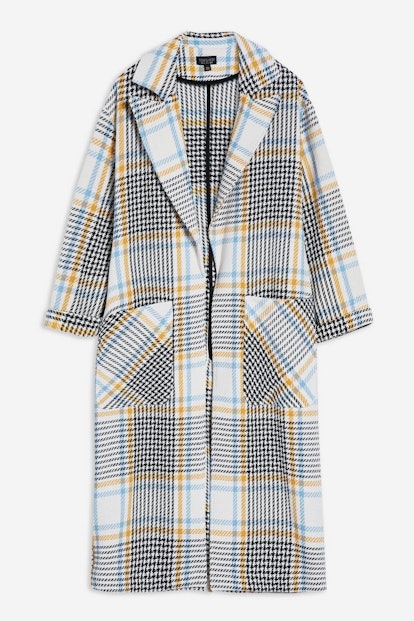 PETITE Check Duster Coat
$150
Topshop
The clashing line directions on this coat give it a cool graphic feel, while the subtle incorporation of blue and yellow make it feel bright, airy, and fresh.
Surprise, Surprise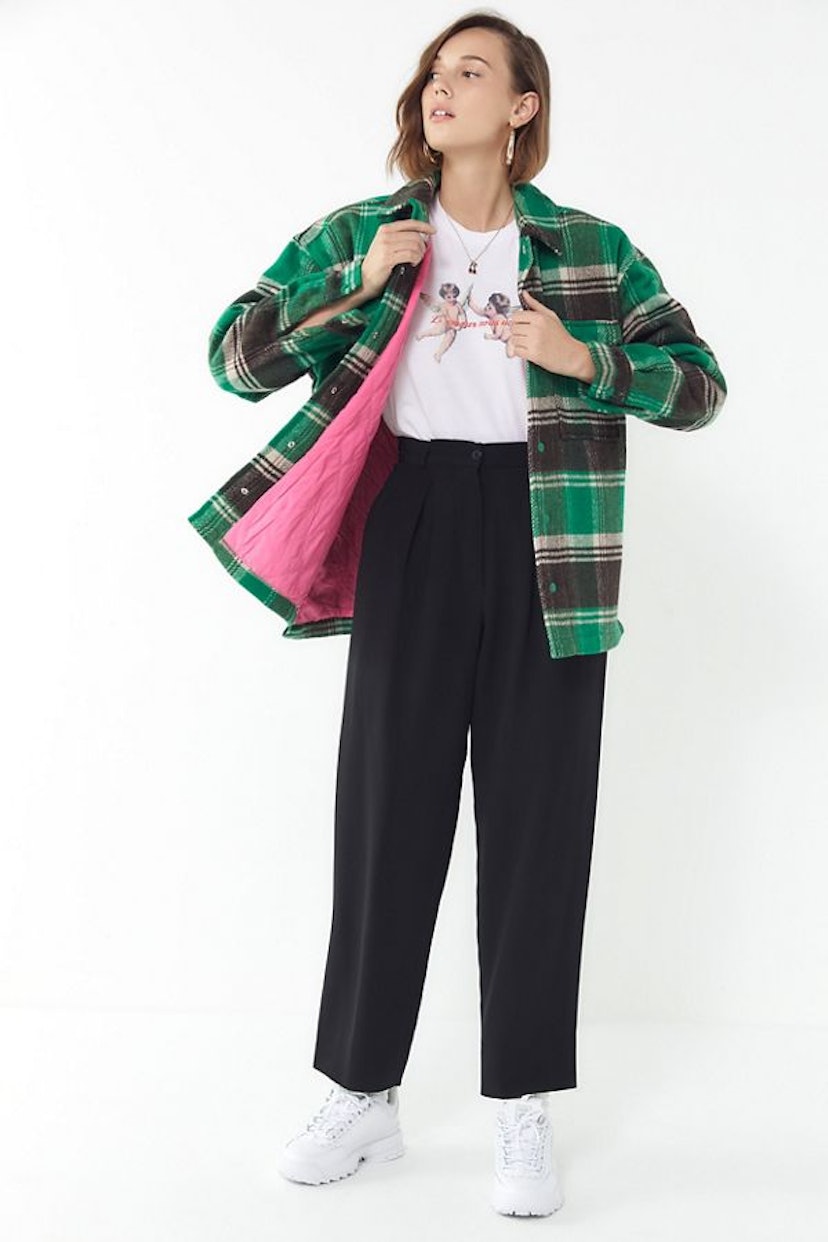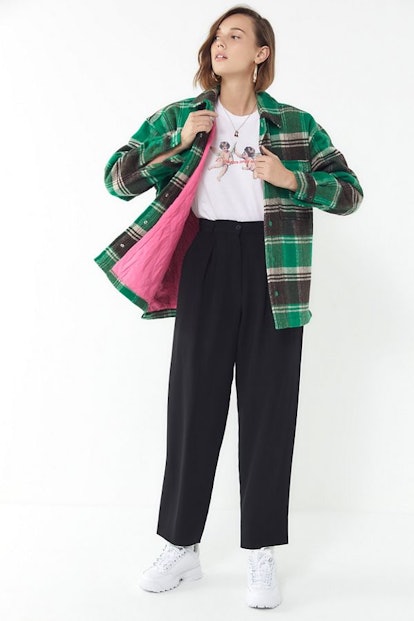 UO Charlie Plaid Snap Button-Down Jacket
$129
Urban Outfitters
This looks like your average green plaid coat until you open it up and a flash of Pepto pink pops out. Sartorial surprises are the best kind.
Close-Up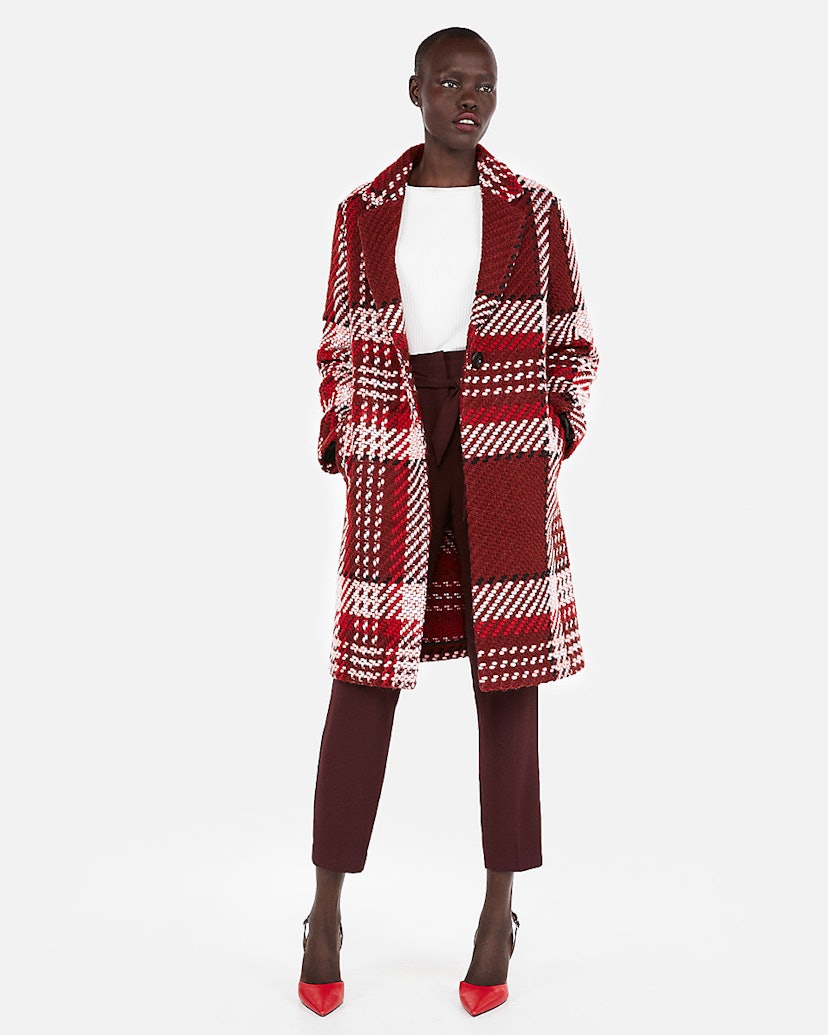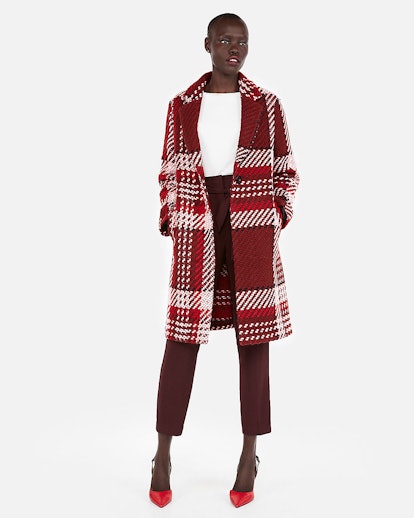 Plaid One Button Car Coat $228.00
$228
Express
Plaid, but in zoomed-in form.
Old School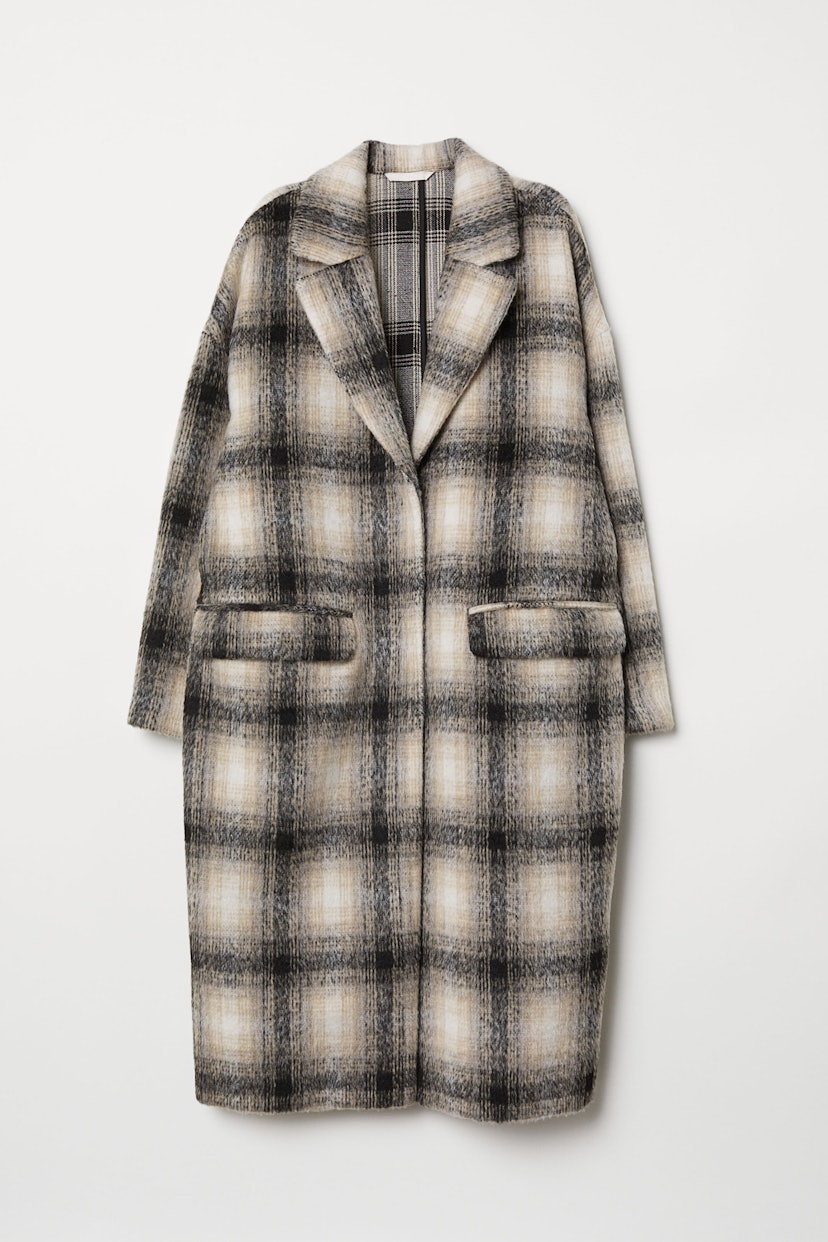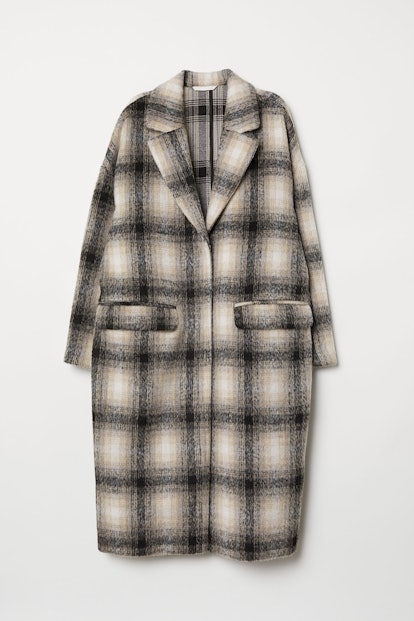 Knee-length Coat
$70
H&M
Now this looks like a grandpa coat, in the best way possible. It's got an especially retro color palette and features an oversized silhouette. I want to cocoon myself in this all winter long.
Extra Sharp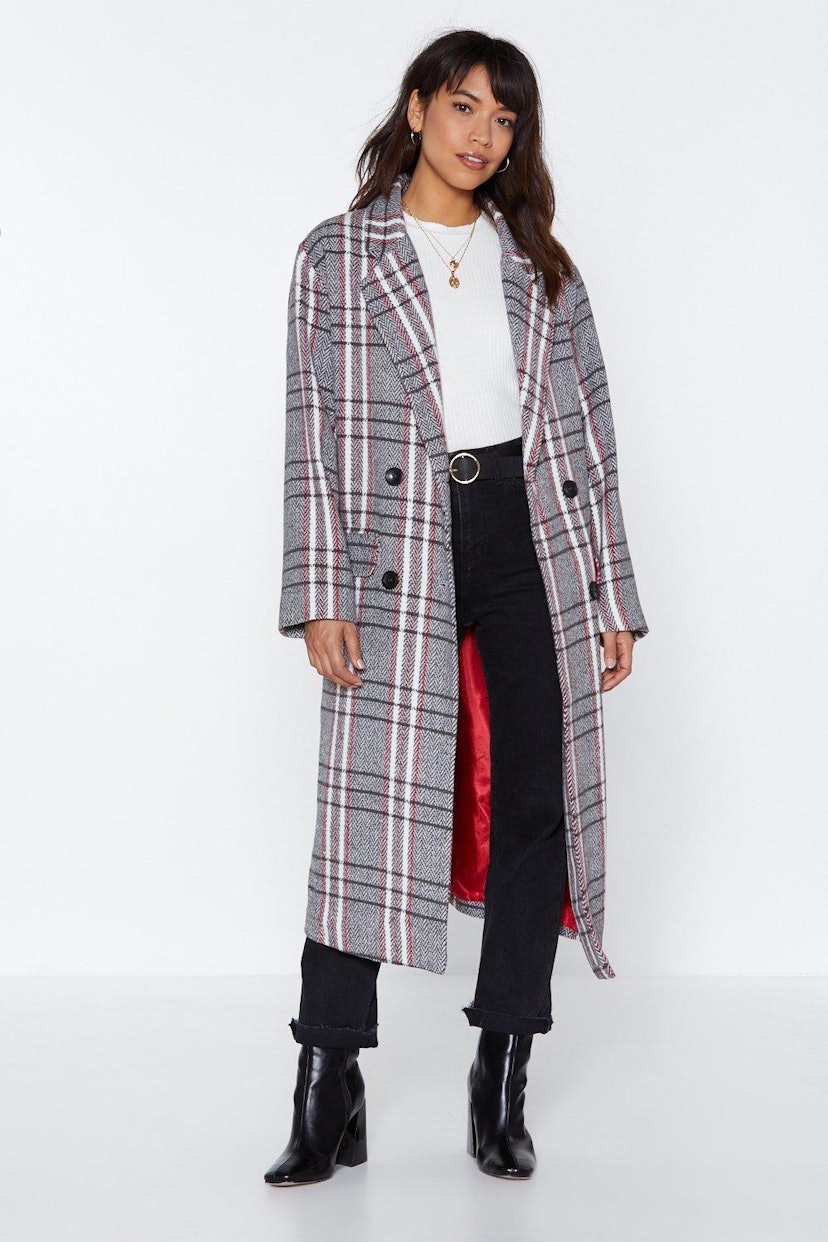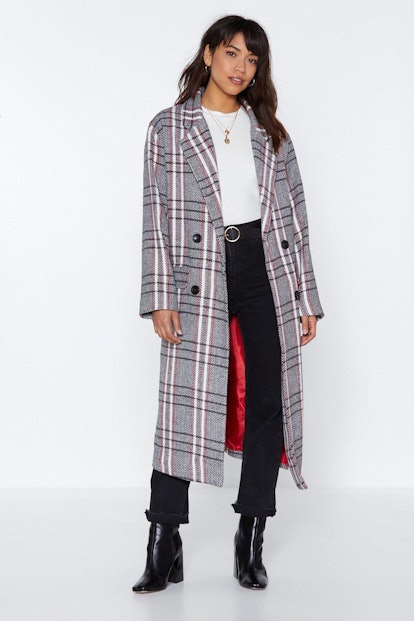 Plaid Romance Oversized Coat
$120
Nasty Gal
The crisp plaid print and double breasted closure of this coat render it super sleek and smart. It's the perfect coat to wear to winter interviews—or anywhere, really.
Less Is More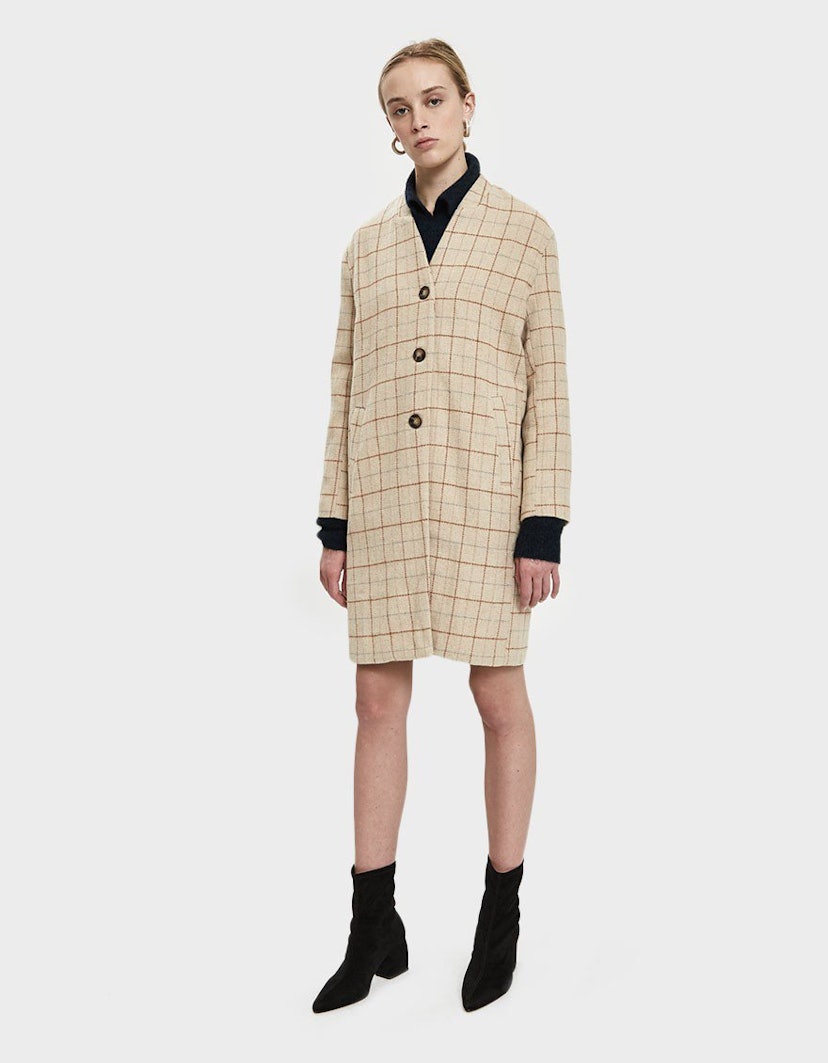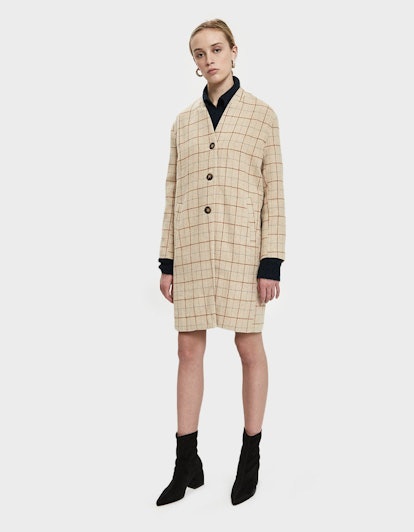 Stelen Claudette Plaid Cocoon Coat
$138
Need Supply Co.
If the super menswear-inspired look isn't for you, consider this streamlined coat, which is collar-free.
It Brit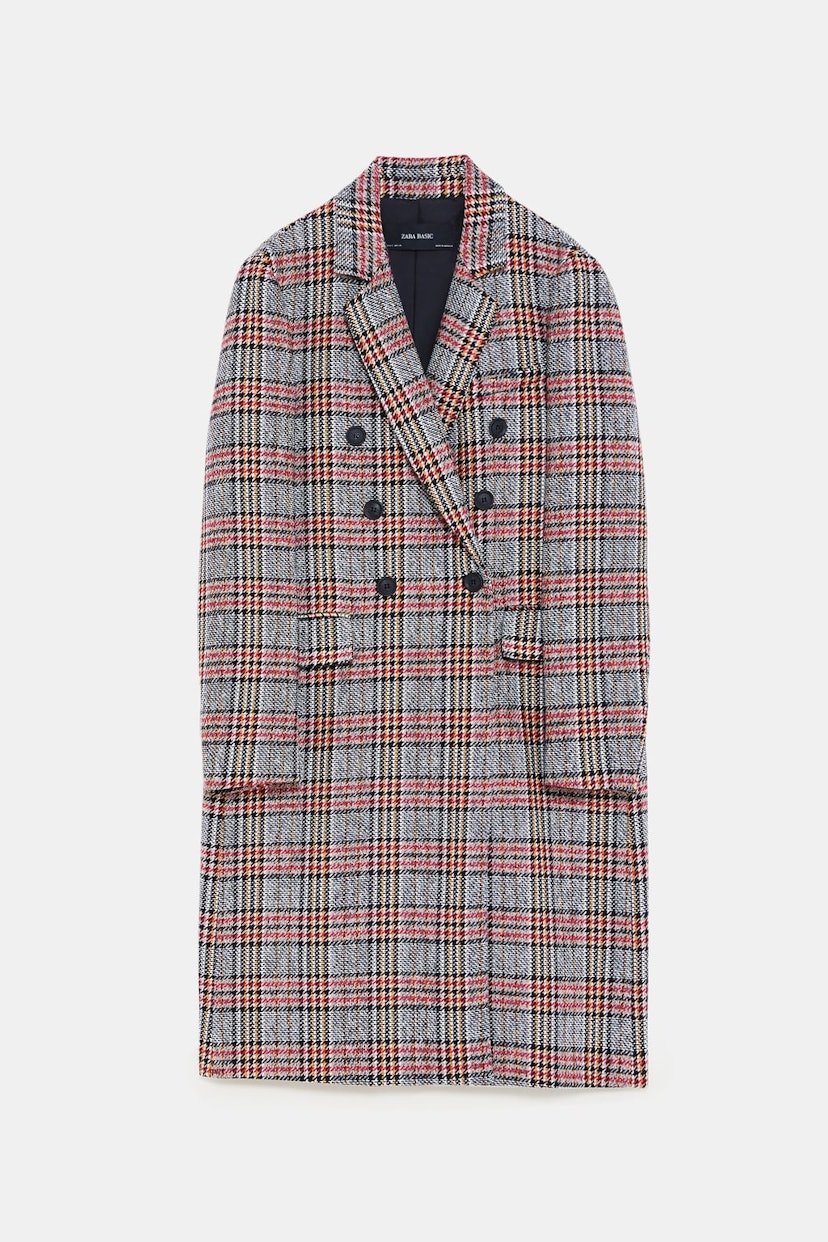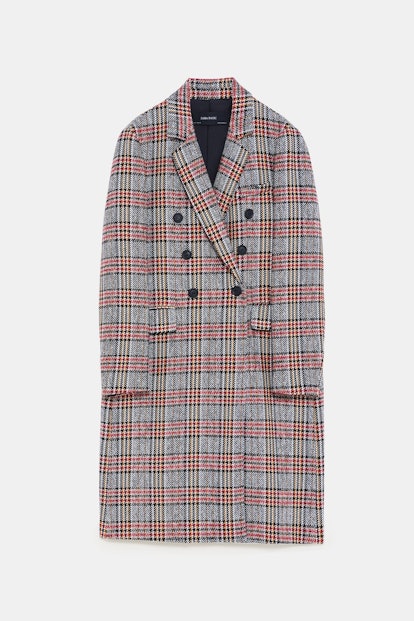 DOUBLE-BREASTED PLAID COAT
$150
Zara
If you want a bit of red in your coat but don't want it to be the overpowering color, consider this oversized option. Worn with a black turtleneck sweater, black booties, and a red lip, it would look killer.
Blanket Statement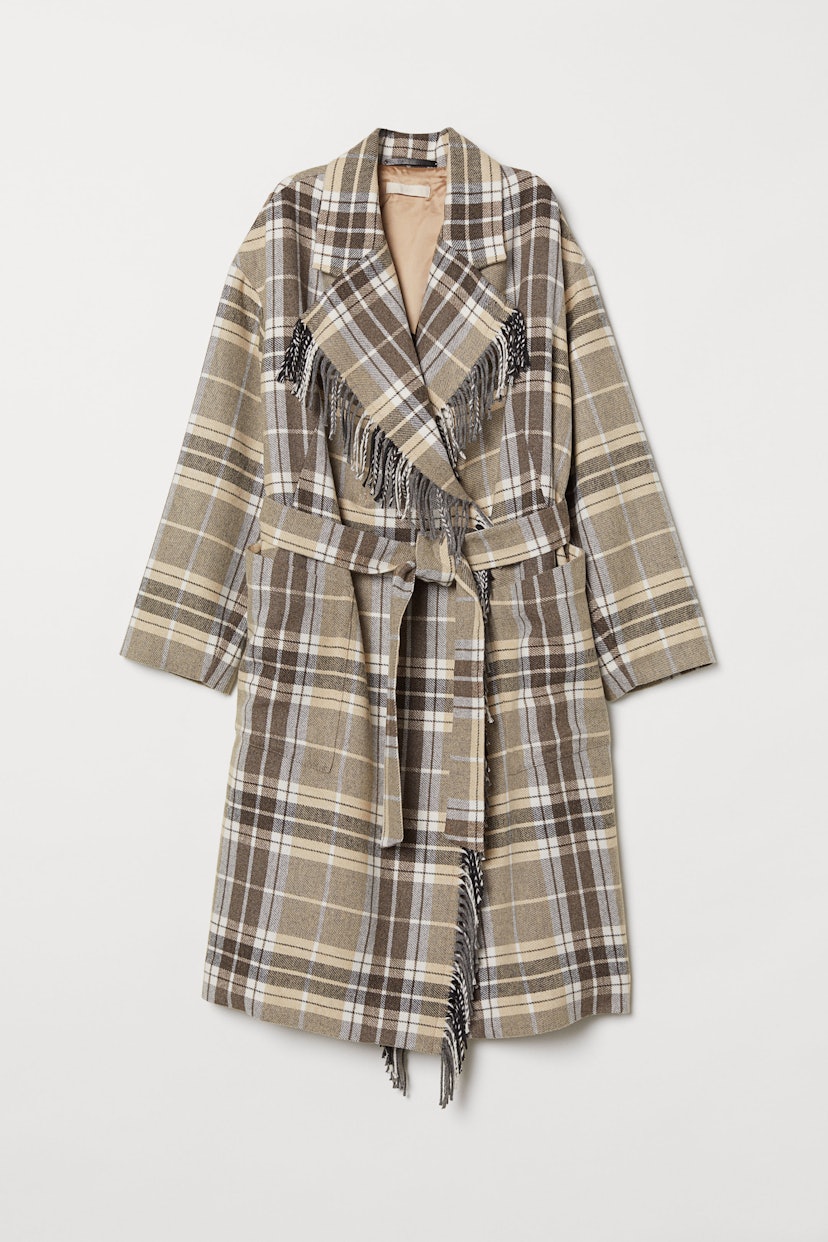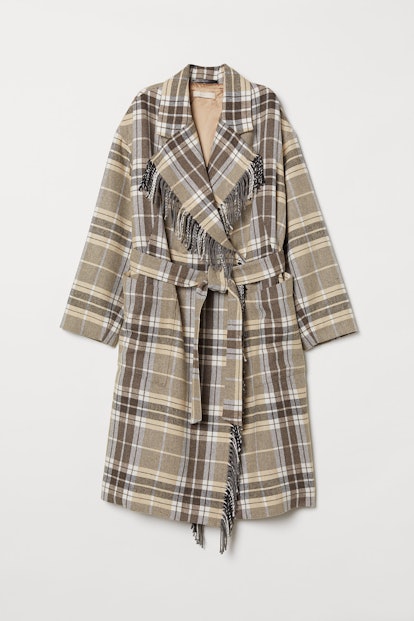 Coat with Tie Belt
$129
H&M
Like wrapping your favorite wool throw around you, but better.
Don't Be Square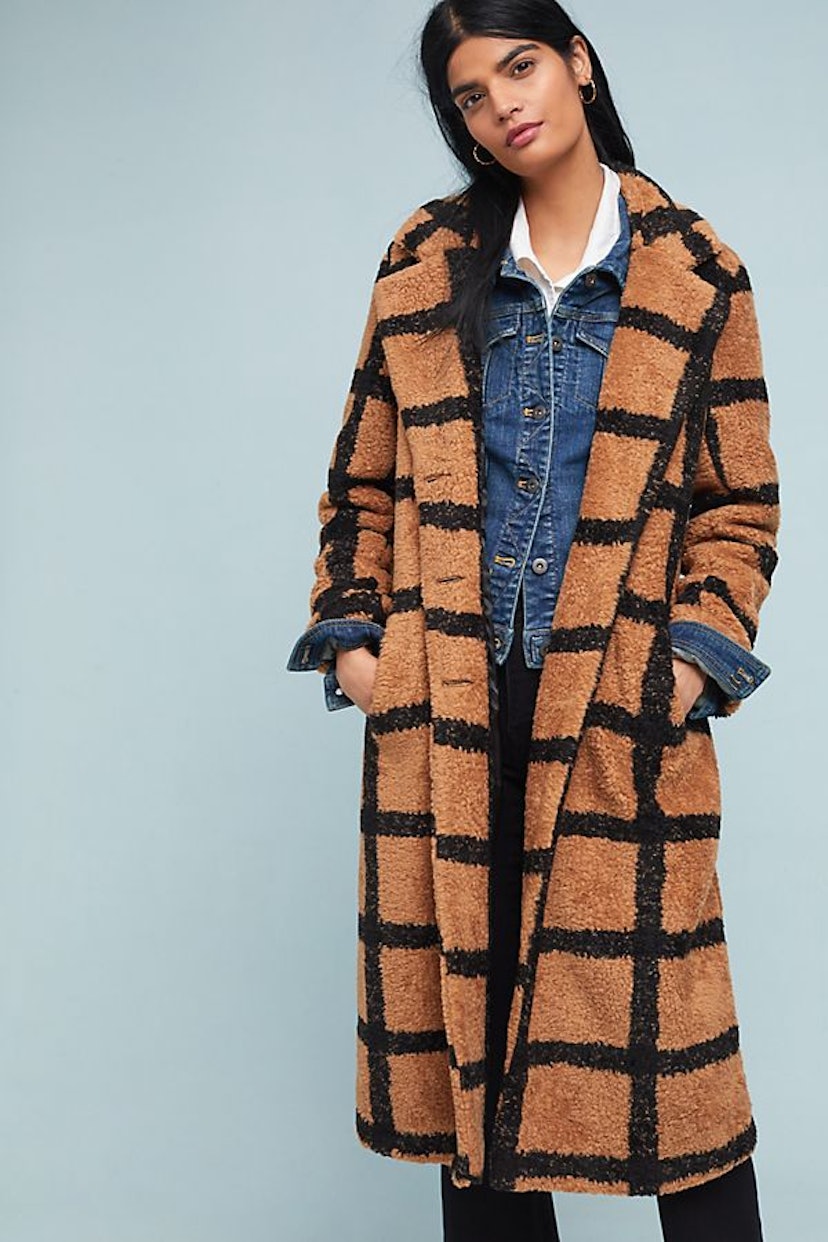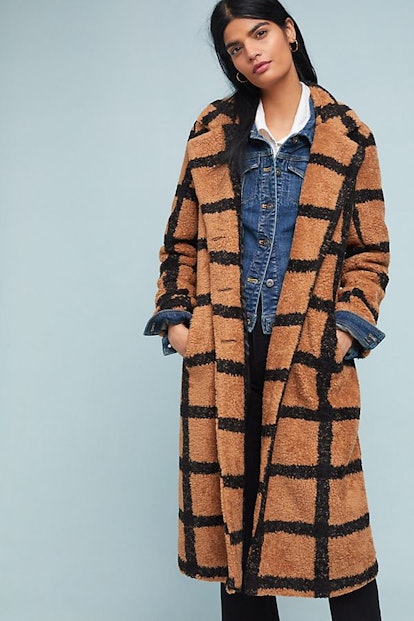 Berber-Checked Coat
$198
Anthropologie
A loose interpretation of plaid, sure. But it's so dang hygge, I couldn't resist!
It's A Tie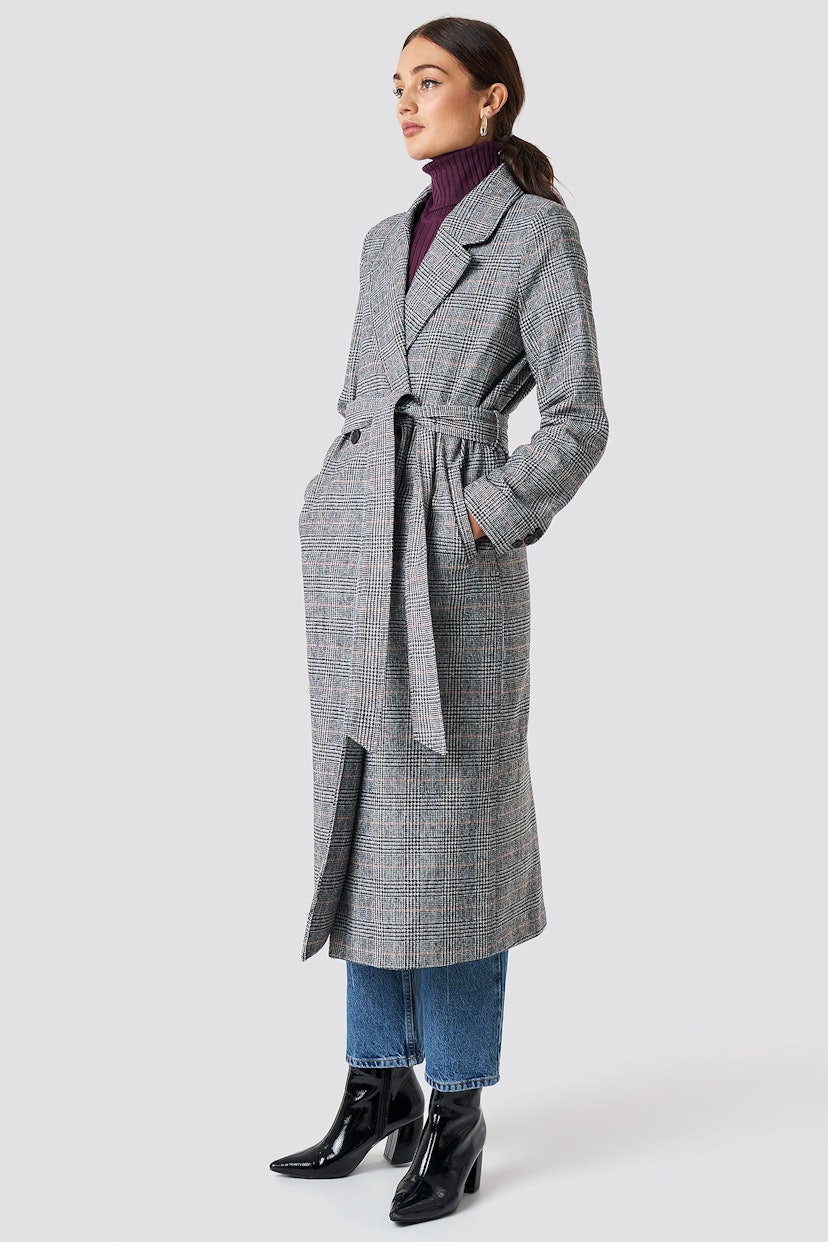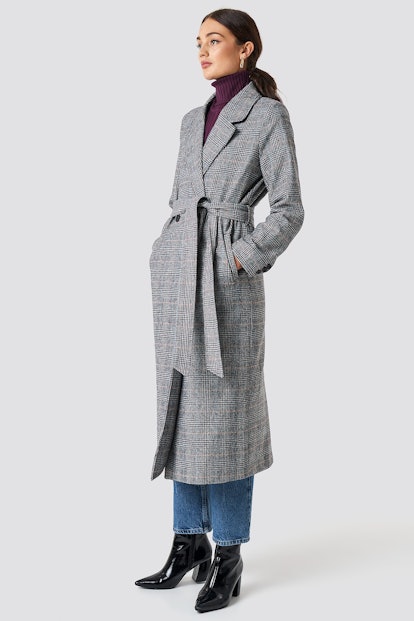 Double Breasted Plaid Coat Grey
$96
NA-KD
Thanks to its waist tie belt, this coat allows its wearer to make it as form-fitting or loose as they please. If you hate fumbling with buttons and getting your fingers nearly frozen off, this might be a great way to avoid that situation.
Source: Read Full Article