Get rich, or die tryin'.
50 Cent has been raking in the dough since his 2003 debut album of the same name. Now one of the most well-known rappers in the biz, 50 Cent is also known for his spending habits and public struggles with lawsuits. At one time, Fifty had an assortment of expensive and rare purchases at his disposal, but in recent years has claimed that his lifestyle is mostly "rented" and kept up for appearances.
No matter what you believe to be true about the music star, his peak net worth was around $155 million in 2015. Though it is believed to hover more around $30 million today, 50 Cent still finds crazy ways to spend his large chunk of change.
RELATED: 19 Photos Of Cars Hiding In 50 Cent's Massive Garage
Click the button below to start this article in quick view
10

Krieger Watches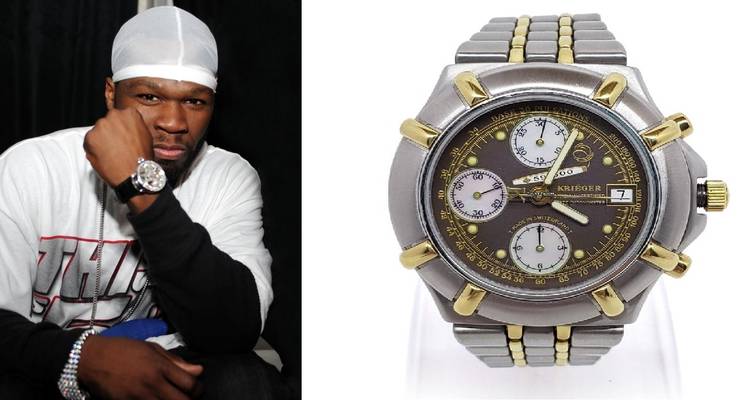 50 Cent flaunts his wealth by buying expensive accessories. Currently, Krieger watches, manufactured in Switzerland, are worth anywhere from $1,000 – $7,000+! It is not known exactly how many dollars 50 Cent paid for his Krieger, but it is undoubtedly more than that average watch shopper could afford.
According to Beat Media, 50 Cent's owns the Skeleton Krieger, compete with an alligator strap and a dial adorned with rubies, a skull, and bones. Supposedly, it is one of only five watches of that type to exist!
9

Lifestyle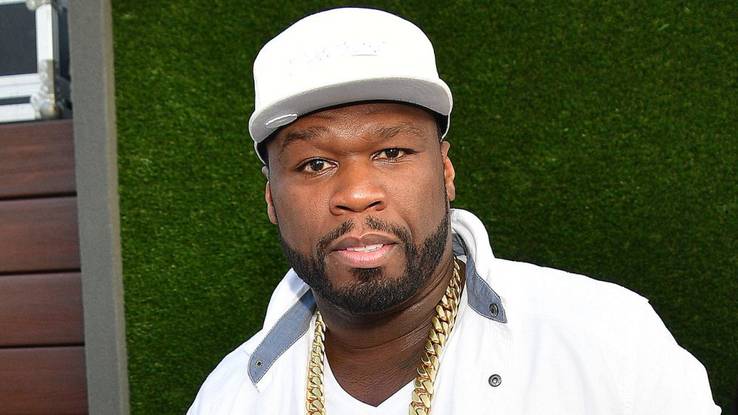 We may not be able to pinpoint this as an exact item that 50 Cent has purchased, but we do know one thing–the rapper sure has expensive taste!
RELATED: 20 Things About 50 Cent Even True Fans Would Be Surprised To Know
According to documents obtained by Entertainment Tonight near the time he had no money in 2015, 50 Cent spent around $108,000 a month. This included expenses for his wardrobe, a personal stylist, upkeep for his large house (which alone totals around $72,000 a month) and funds for meals and travel. 50 Cents also pays his grandfather and two kids Sire and Marquise around $15,000 a month!
8

Jewelry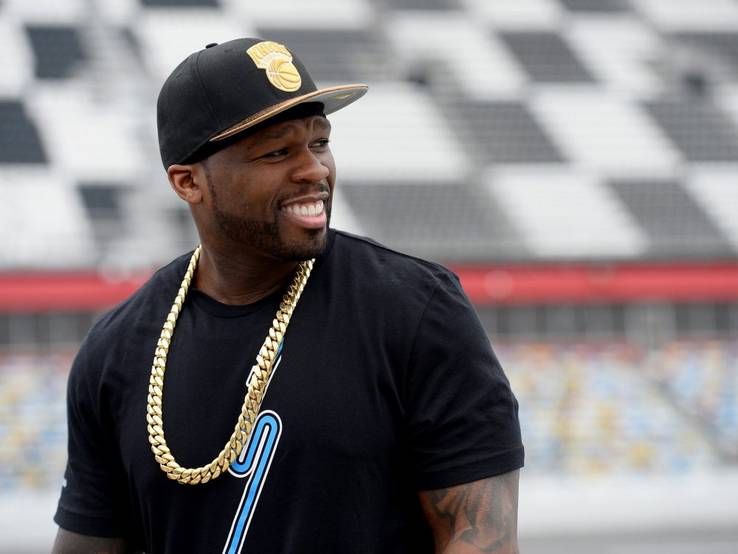 50 Cent has always been known for his music, style, and of course, his bling. The rapper apparently owns around $300,000 worth of jewelry, or did at some point.
In 2015, 50 Cent admitted to a judge that he supposedly only own 3 chains, with the rest of his collection belonging to a jeweler. "I take the jewelry and the cars back to the stores," he said, though it didn't seem like courts were buying it when they ordered him to pay $34 million in damages as a result of two separate lawsuits against him.
7

Yamaha YZH R1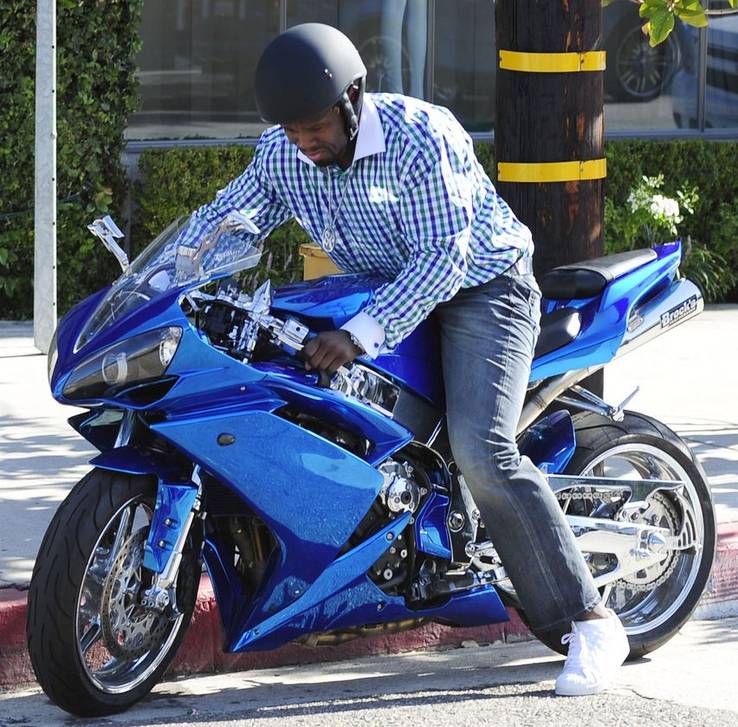 50 Cent's motorcycle of choice, the Yamaha YZH R1 is now sold for around $8500. The suggested list price is around $14,000, but it likely would have been much more valuable when 50 Cent purchased the bike in 2012.
RELATED: 50 Cent Is Getting Sued For Allegedly Stealing Photographer's Shots
The bike has of course been customized, as many of 50 Cent's vehicles are, with a sleek blue paint job. While not super fuel efficient, the motorcycle is one of 50 Cent's favorites, and there are many photos of him enjoying a drive on his prized Yamaha.
According to Top Speed, this Yamaha bike was available in three colors, including a limited edition 5oth anniversary color. Only 2000 of the special edition bikes were produced, though we're unsure if 50 Cent was able to snag one of them for himself!
6

Lamborghini Murcielago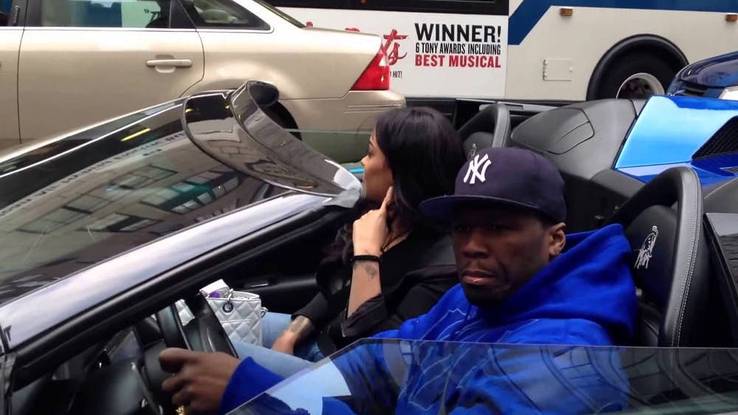 50 Cent likes fast cars, but they usually come with an enormous price tag. One of his Lamborghini Murcielagos was a 2005 model that allegedly cost around $300,000. He settled on a custom blue paint job and ceramic brakes to accent his already luxurious car choice.
The Murcielago is a powerful machine that can reach 60 miles in just 3.3 seconds, with a top speed of 211 miles! The doors also open vertically, adding to the car's futuristic exterior. As of 2013, 50 Cent still owns his blue Murcielago, as detailed in a report by Forbes that delves deep into his arsenal of expensive cars.
5

Numerous Rolls Royces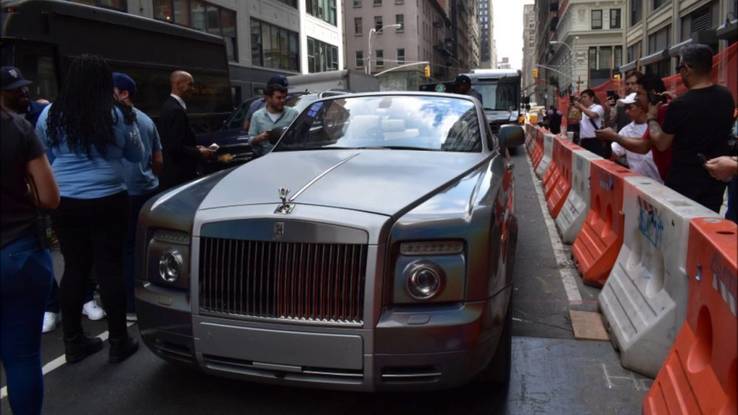 That's right–50 Cent owned not one, but three different models of Rolls-Royce vehicles! He owned two versions of the Rolls-Royce Phantom (one black, and one Drophead) and one white Rolls-Royce Ghost. The Drophead alone starts at $460,000 and up, and the Ghost is a 2011 model worth around $250,000.
RELATED: 50 Cent's Accidental $7 Million Bitcoin Investment And 15 Other Surprise Celeb Riches
The Drophead was customized with a sweet silver paint job. 50 Cent allegedly purchased the black Phantom in 2018 for his 43rd birthday, driving in style to his birthday party at a New Jersey restaurant.
4

Maserati MC12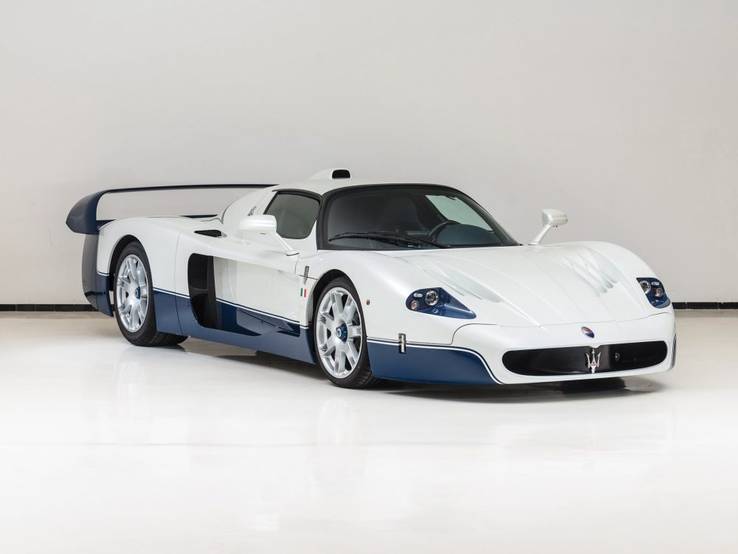 Who else would buy a car that isn't even street legal? 50 Cent reportedly shelled out $800,000 for his 2008 Maserati MC12.
Aside from the large price tag, Maseratis are also known for their speed capabilities. They are designed to be race cars, and boast a top speed of 205 MPH! 50 Cent owned one of the 50 Mc12s that were produced in 2004-2005, making the model extremely rare and collectible.
The car may be sleek, stylish, and a symbol of status, but we're fairly sure that price tag would make a normal individual accelerate from 0-60 in a matter of seconds to find a better budget deal!
3

Pair of Ferraris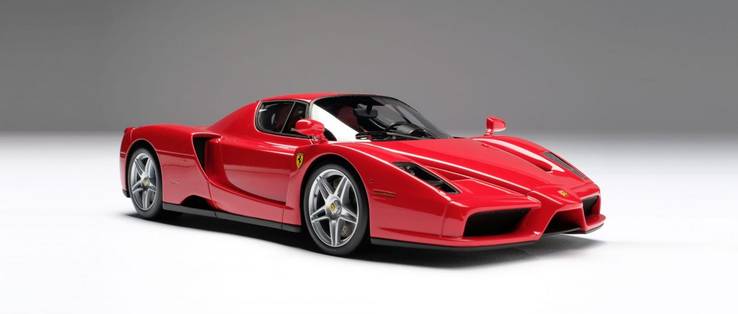 You might be catching on that 50 Cent is a fan of luxury cars. Well, meet his pair of two different Ferraris! He owned a Ferarri Enzo and a Ferrari FF. The Enzo alone was worth around $670,000 when it was first produced, however, it was up for sale for $3 million in 2014. There were only 400 produced in the small time span of 2002-2004, and they were made in honor of Ferrari's founder Enzo Ferrari.
RELATED: Ten Of 50 Cent's Biggest Rap Feuds
The Ferrari FF, first produced in 2011, was worth around $300,000 back then. With a limited number made between 2011-2016, however, the value has likely skyrocketed. 50 Cent's FF was reportedly customized to be a golden-beige color, making it the king of cool, fast cars.
2

White Lightning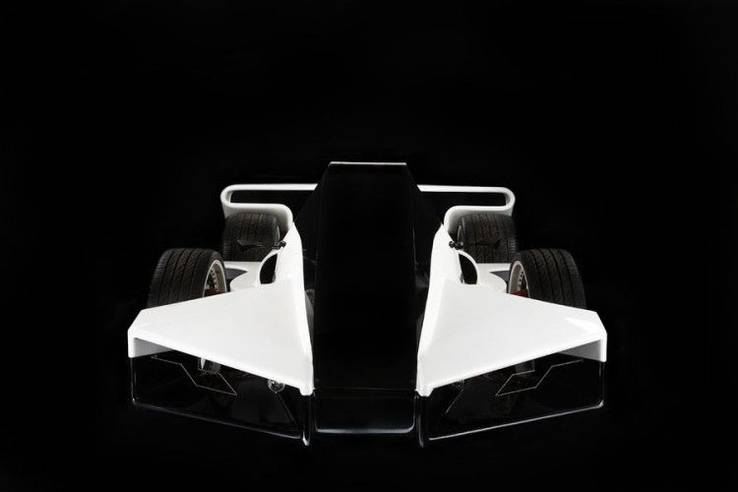 This strange, wild vehicle is priceless! 50 Cent partnered with Parker Brother Concepts in 2012 to develop a custom-made street safe jet car. According to Huffington Post, he asked them to make the vehicle "the best of a Formula 1 race car and a jet fighter."
The custom-built vehicle was featured on the SyFy series Dream Machines and is painted a beautiful white color. 50 Cent was purportedly happy with the vehicle, which includes a race-car like exterior and a Top Gun style touch screen display.
1

Farmington Mansion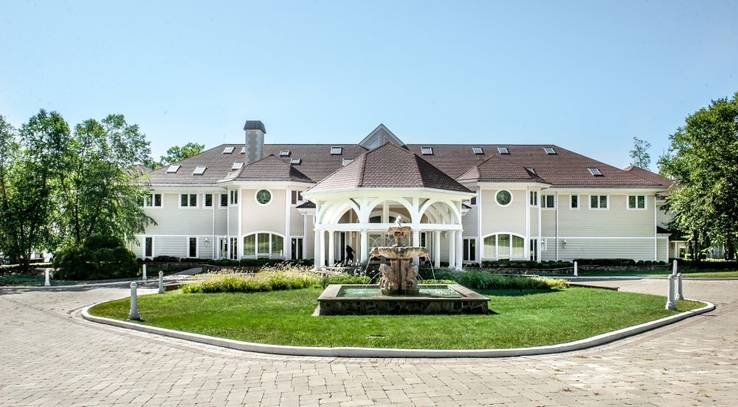 50 Cent's Farmington mansion is not only notorious–it is also pricey! The rapper purchased the home in 2003 for $4.1 million, recently selling it off at a loss for only $2.9 million. The house has been on the market since 2007, and 50 Cent has dropped the initial asking price more than once.
What will the new owner get for their money? The mansion is 50,000 square feet and includes a night club, a casino room, a billiards room, a basketball court, a helipad, a pool and grotto, and more. According to Forbes, the house was even once owned by boxer Mike Tyson!
NEXT: 50 Cent's Mansion Selling For Massive Discount
Source: Read Full Article